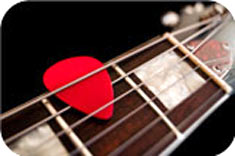 Our Free Guitar Lessons are the center of this website and cover a great variety of topics, for beginners as well as for the guitar pro. All lessons are illustrated with guitar tabs, traditional notation and audio, some have video as well.
Some lesson examples:
How to use guitar scales in jazz.
Advanced use of the pentatonic scale.
How to play bebop, latin, blues guitar & Rhythm Changes.
Arpeggios for Guitar.
Guitar technique rxercises to develop speed and dexterity
How to play jazz standards from the Real Book like Autumn Leaves, So What, Take Five, ...
Video Guitar Lessons: Stella by Starlight, There Will Never Be Another You, ...
Guitar lessons for beginners: How to Read Guitar Tabs, The Major Scale, How to Improvise a Guitar Solo.
...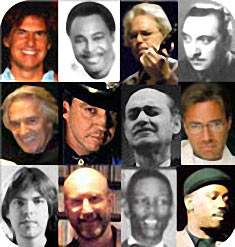 The Licktionary is a collection of guitar riffs, licks and patterns in the style of over 45 master jazz guitar players such as Pat Metheny, George Benson, Bill Frisell, Django Reinhardt, John McLaughlin, Stevie Ray Vaughan, Joe Pass, Al Di Meola, Mike Stern, Les Paul, John Scofield, Charlie Christian, Wes Montgomery, but also jazz greats such as Louis Armstrong, Miles Davis, Charlie Parker, Duke Ellington and John Coltrane. It's the ultimate guitar lick collection to use as an inspiration for your guitar solos.

In our Jazz Guitar Chords section, we grouped all the basic guitar chords that are needed to play jazz music. For every chord type there is a free printable guitar chord chart.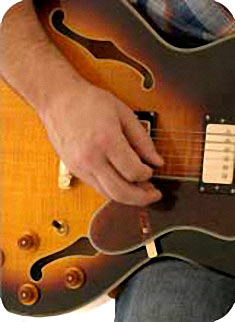 You can also download the Basic Jazz Guitar Chord Book, a free ebook that groups all the basic jazz chords together with the music theory you need to know as a beginning jazz guitarist.
Other chord lessons:
Jazz Chord Progressions
Blues Guitar Chords
How to Play Fingerstyle Walking Bass
Guitar Chord Inversions
Chord Substitutions
Comping studies on popular jazz standards
...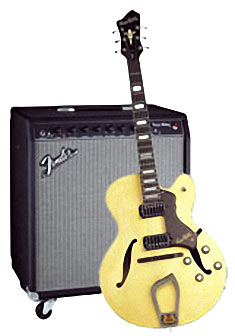 In the Guitar Gear section you will learn how to get a jazz guitar sound and find answers to questions like:
How do you choose amongst the range of available jazz guitars?
What guitar amp should you buy?
Do you need guitar effects?
Are Fender guitars any good for jazz?
What about guitar strings?
Find out how your favorite guitar player gets his signature sound:
What kind of guitar amplifiers does Pat Metheny use?
What type of Gibson guitar did Wes Montgomery play?
How does George Benson get his sound?
Did Charlie Christian use acoustic or electric guitars?