Jazz cliches are everywhere, but I never realized how popular "The Lick" was until I saw this video below in our forum. The lick is a bebop phrase that is usually played over a minor-key 2-5-1. The origins and the first recording of the lick are not very clear. It is heard in Stravinsky's Firebird from 1910, but probably dates before that.
The Lick Guitar Tabs
You can play The Lick over a D minor chord or a minor 2 5 1 progression, as I do in this example.

The Lick can be played over other chords as well, as you can hear in the following example.
Here The Lick starts over Dm7 (Im), then goes to Bbmaj7 (bVI) and Gm7 (IVm).
On the A7 I play the "Cry Me a River" lick, another jazz cliche.
In the second chorus, I play a little variation.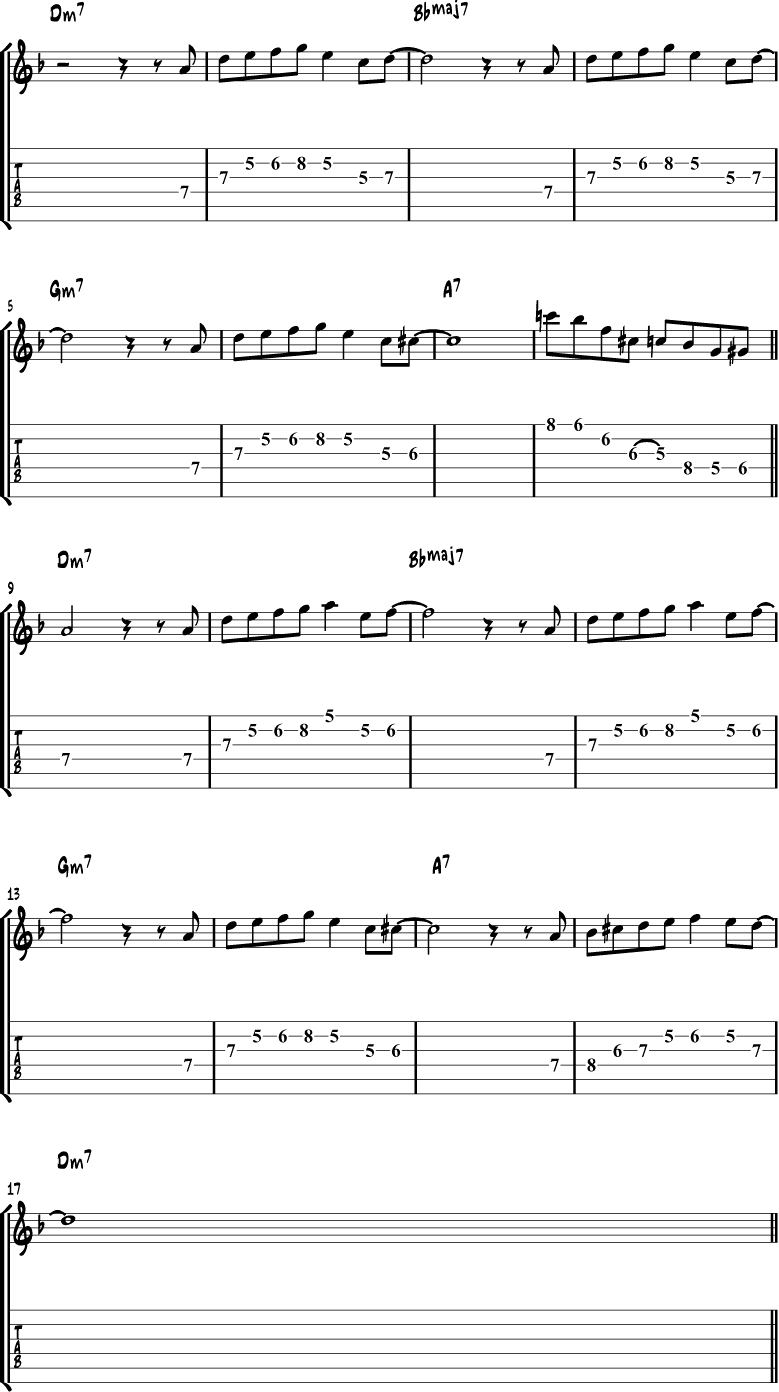 There's even a Facebook page dedicated to the lick:
https://www.facebook.com/pages/The-Lick/233476127879
Can you name more songs that contain The Lick? Let us know in the comments below…