Make You Feel My Love was written by Bob Dylan for his album Time Out of Mind (1997). The song became a bit of a modern standard and was covered by more than 450 artists including Billy Joel, Garth Brooks, and Adele.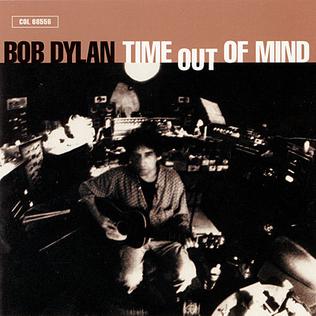 Creating guitar instrumentals of pop songs is a good exercise in reharmonization, phrasing, and recognizing melodic patterns.
The melody of Make You Feel My Love is built on a rhythmic and melodic pattern that is repeated throughout the entire song.
It's a good idea to get catchy phrases like these under your fingers to use them in your own jazz solos (like you learn in our course Jazz Guitar Patterns & Phrases Volume 1).
In this lesson, you will learn how to play an instrumental version of Bob Dylan's iconic song, both the chords and the melody.
Make You Feel My Love – Melody
To Make You Feel My Love (Bob Dylan) - Guitar Instrumental (Chords and Melody)
The entire melody is in the C# major scale, in these two positions:


Backing Track
Listen & Play-Along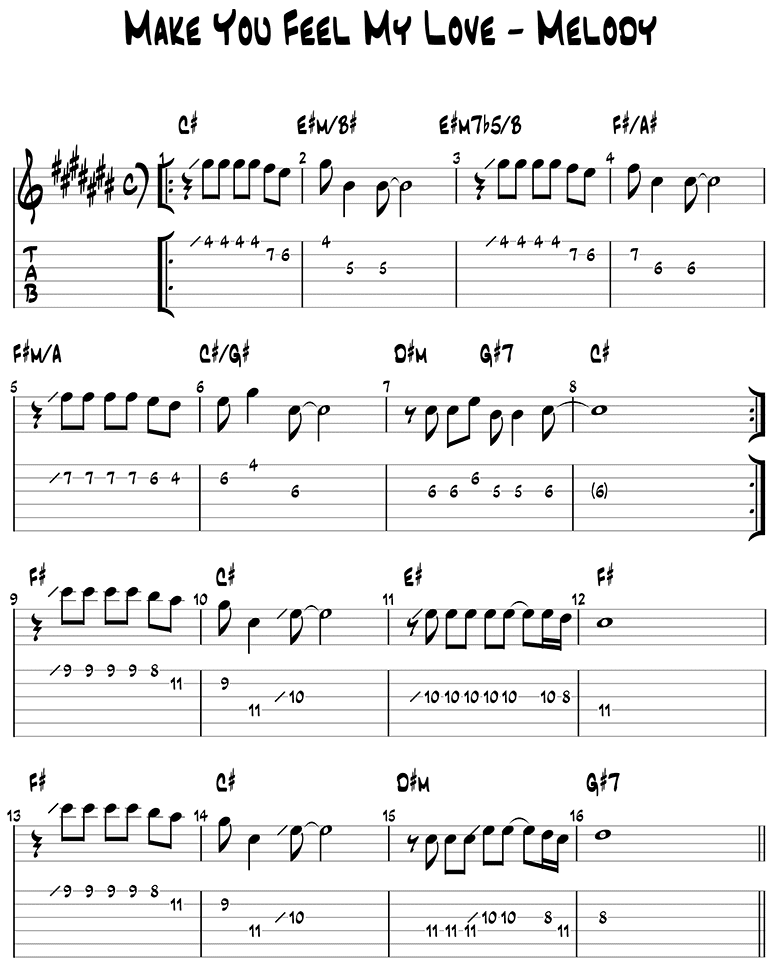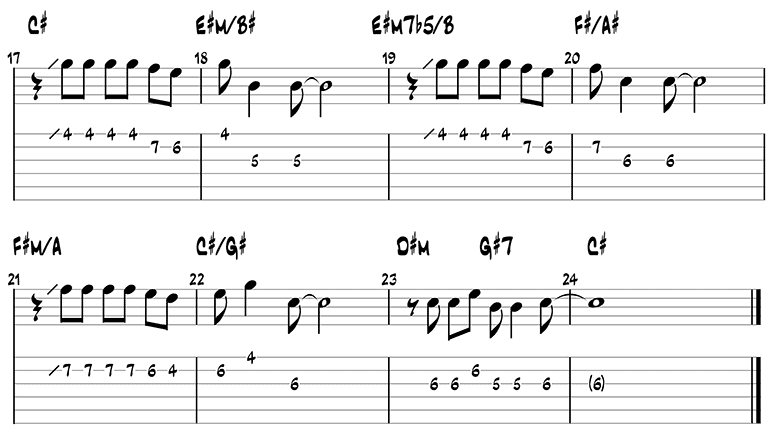 Make You Feel My Love (Melody) Guitar Pro 8 File

Make You Feel My Love – Chords
The chords (more of a bassline really) are based on Ane Brun's version of Make You Feel My Love and consist of a combination of bass notes and voice leading.
Listen & Play-Along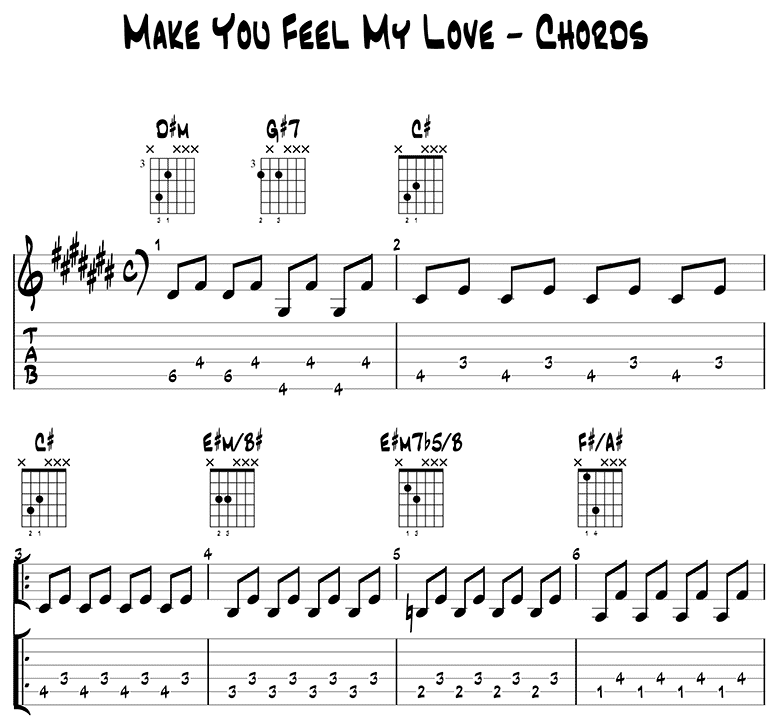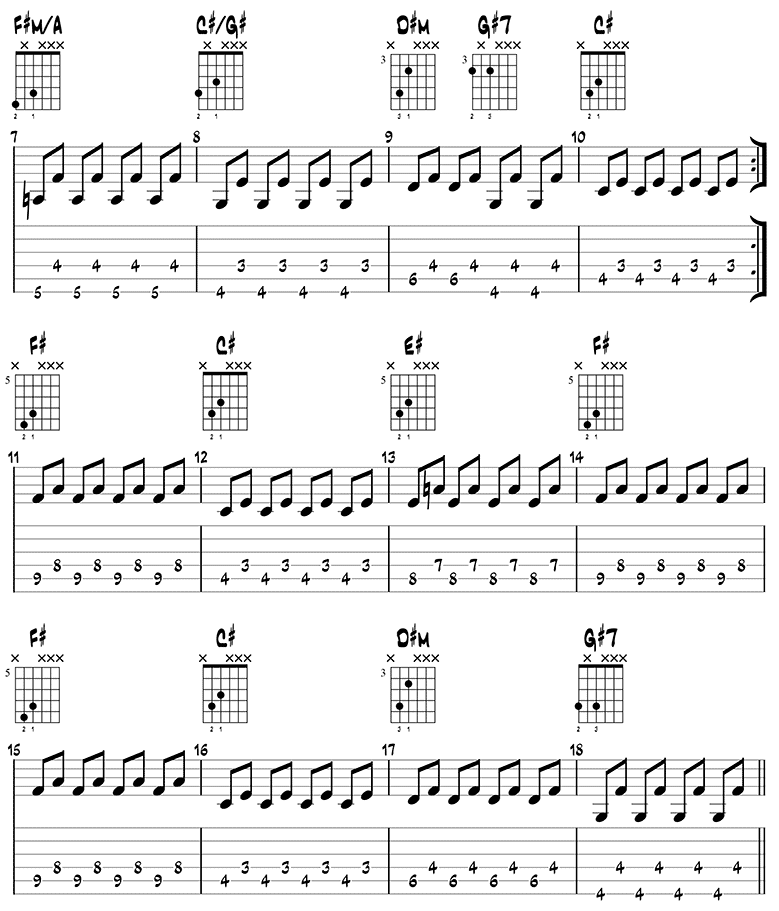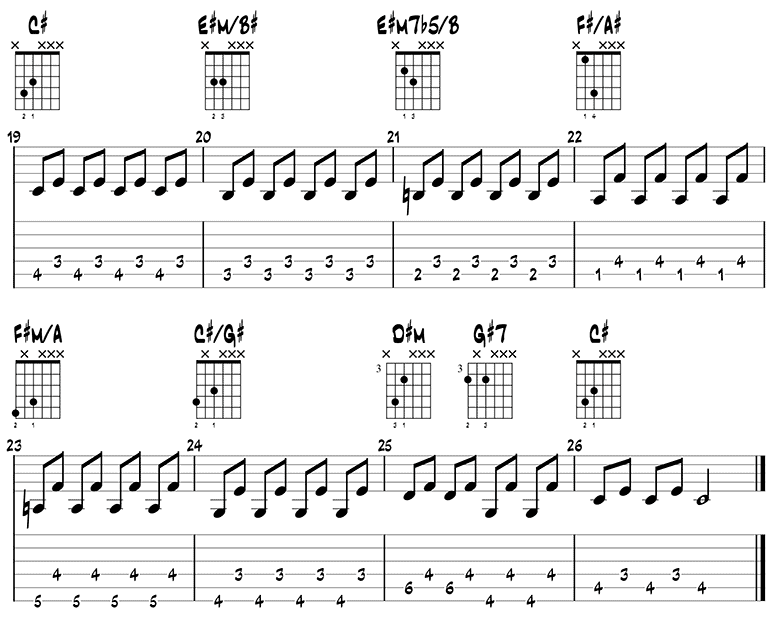 Make You Feel My Love (Chords) Guitar Pro 8 File