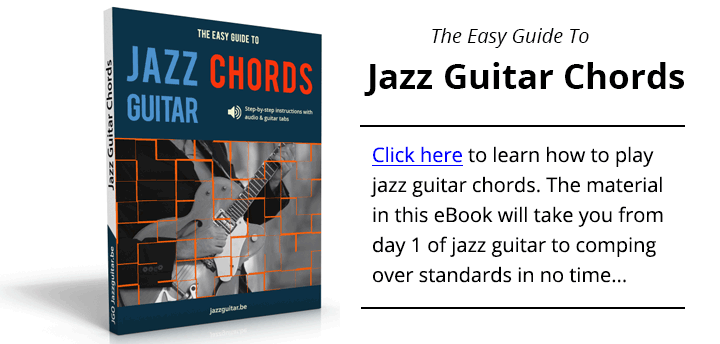 Jazz guitar chords can be complicated, and as a beginner it's hard to know where to start. Well, this chord chart is a good place to start, it has the 17 chord shapes that are essential when you start learning jazz guitar. With these 17 chord shapes, you can play the chord changes of any jazz standard.
Because these chords are the basics of jazz guitar, it's important you memorize them. The easiest way to memorize these chords is by understanding how they work and how they are constructed, which you can learn in this lesson: How to Understand and Construct Guitar Chords.
Another way to memorize this set of chords is by playing songs and practicing the chord progression exercises that are below the chord chart on this page. When you have these exercises under your fingers, move on to other chord progressions, like the ones in these lesson: The 10 Most Popular Jazz Chord Progressions.

How To Practice These Jazz Guitar Chords?
The most fun and effective way to practice jazz guitar chords is playing chord progressions. Here are 3 exercises that should get these beginner's chords under your fingers:
Exercise 1: in this exercise you will be playing a series of 2 5 1 progressions. Use a simple rhythm so you can concentrate on the chords.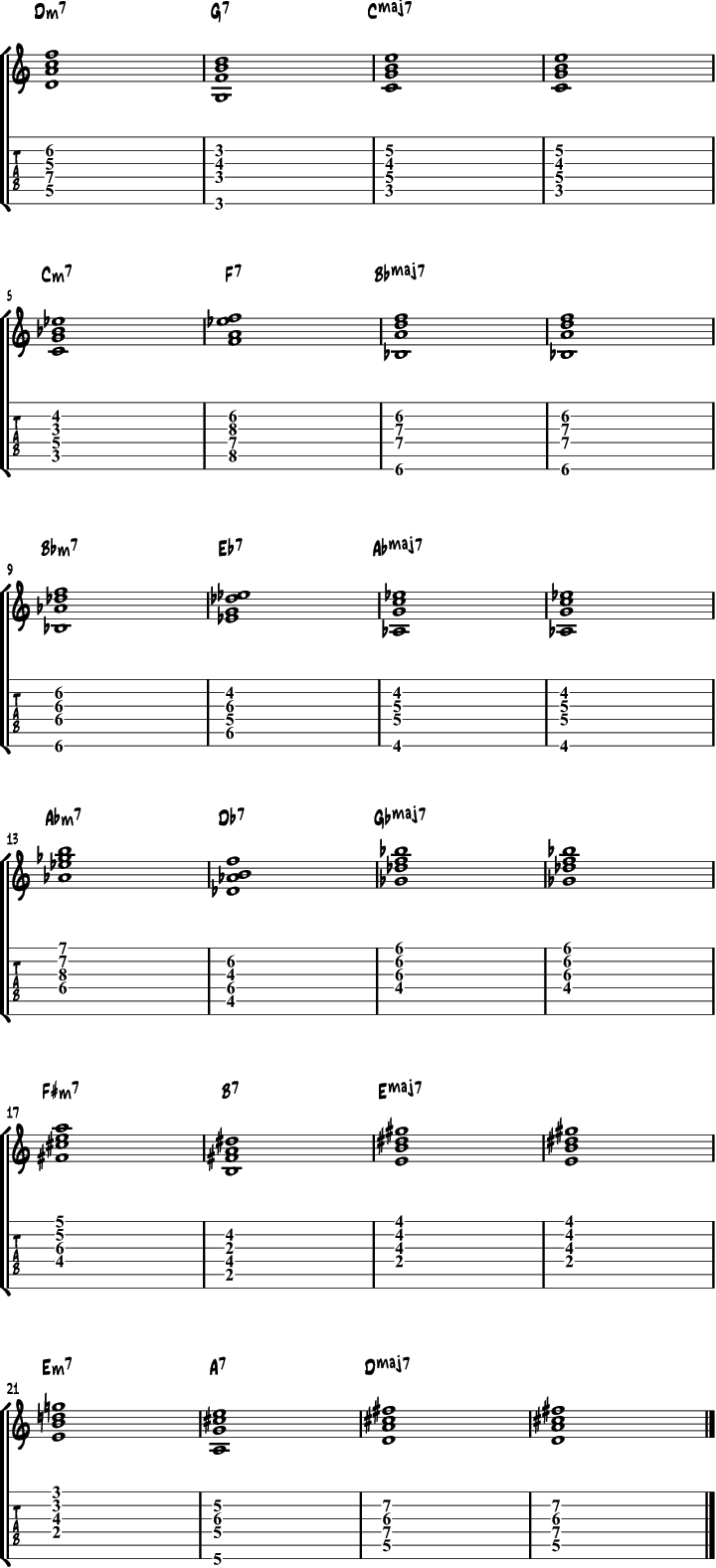 Here's the backing track for your practice:
Exercise 2: this exercise combines the beginner's chords with a walking bass line.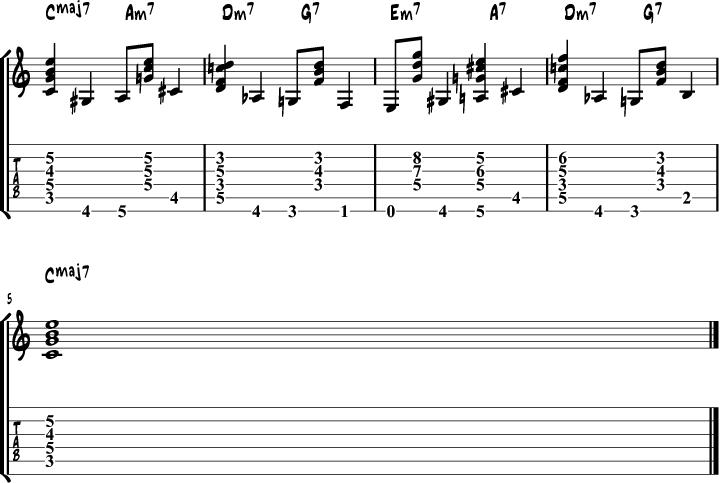 Here's the rhythm track:
Exercise 3: this chord exercise includes diminished chords: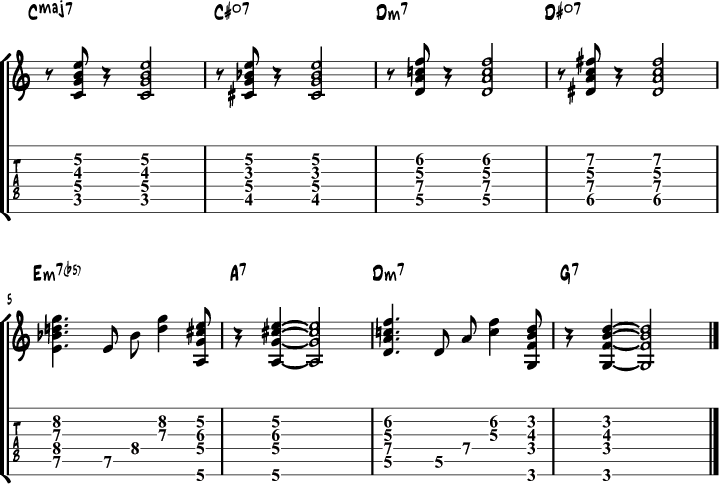 The backing track:
If you want to learn how to play jazz guitar chords step-by-step, check out our bestseller, The Easy Guide to Jazz Guitar Chords.