Fly Me to the Moon is one of the most famous and recognizable jazz standards ever. In this lesson, you will learn how to play the chords and chord progression of this popular song.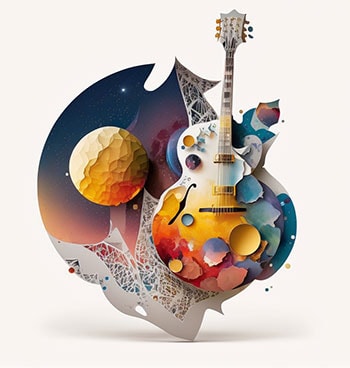 In the chord study below, you will mostly learn basic jazz guitar chords and voicings such as minor 7, major 7, dominant 7, and half-diminished 7.
But, you will also learn chord voicings with extensions, such as minor 9, minor 11, dominant 9, dominant 7b9, dominant 7#9, suspended chords, 6/9 chords, and diminished chords over dominants.
I kept the rhythm as simple as possible, as kind of a pop ballad, so you can concentrate on smoothly switching between the chords and getting the voicings under your fingers.
I end the chord study with a typical jazz ending (bar 31).
Instead of the dominant (G7) going to the tonic (Cmaj7), it goes first to the bVI (Abmaj7) and then the bII (Dbmaj7), before finishing on the I (C6/9).
This is called modal interchange, the bVI is borrowed from the relative minor key (Aeolian), and the bII is borrowed from the Phrygian mode.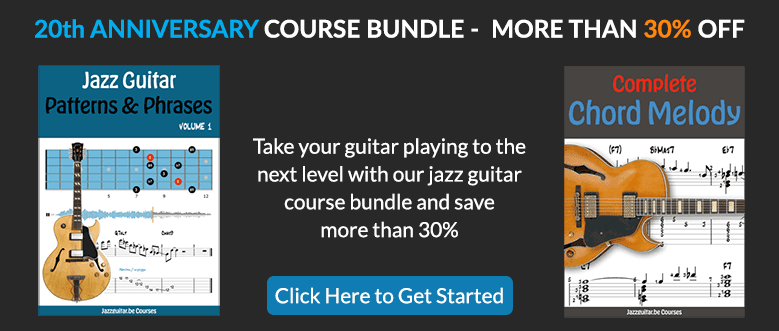 Guitar Tabs & Video
Fly Me To The Moon - Easy Jazz Guitar Chords
Listen & Play-Along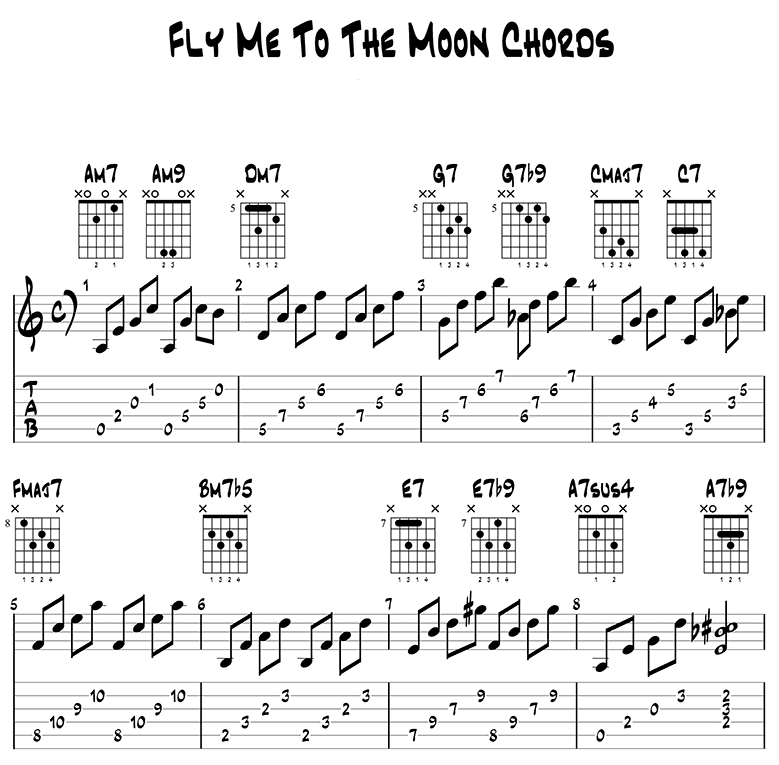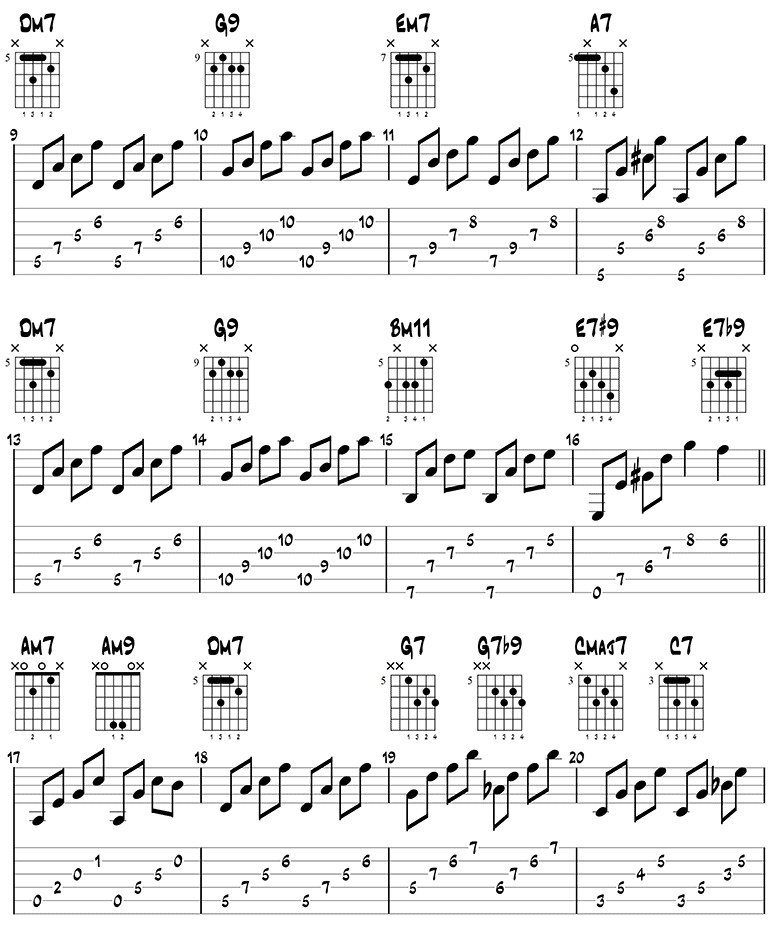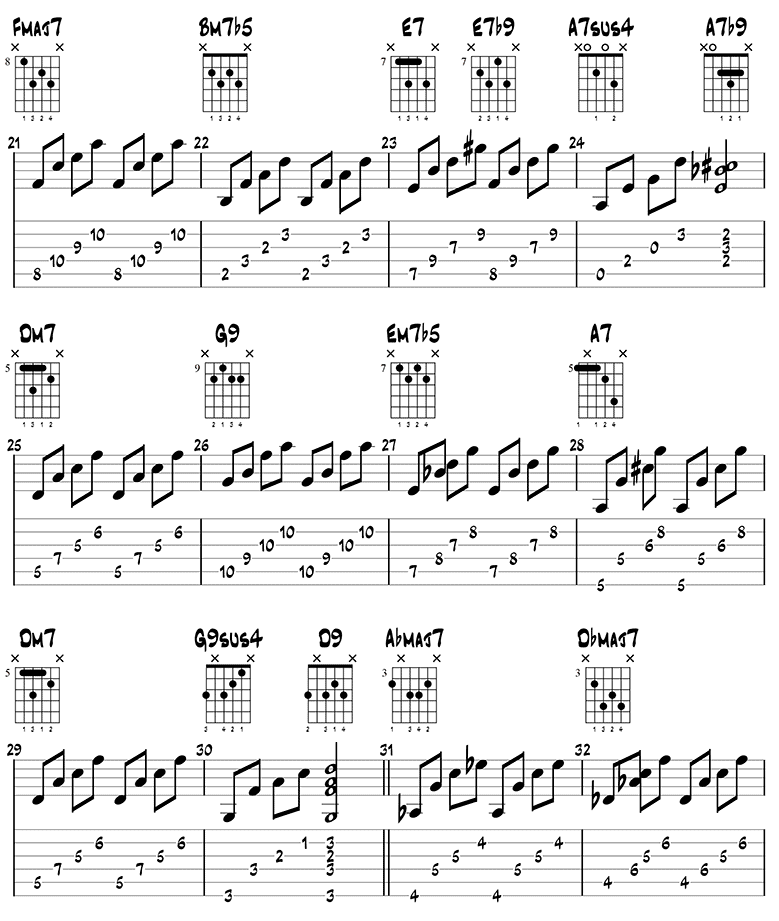 Fly Me to the Moon Chords Guitar Pro 8 File