In this lesson, you will learn how to play the chords of Blue Bossa and a bossa nova rhythm pattern. One of the most common non-swing rhythms that jazz guitarists often play is the bossa nova groove. but learning how to play an authentic bossa or samba groove on the guitar can be tricky.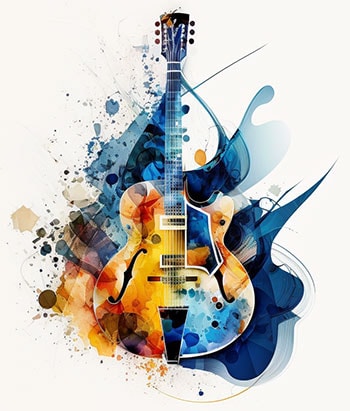 To help you get a handle on how to play an authentic groove over any Brazilian jazz tune, I've put together two chord studies featuring a popular Samba/Bossa groove that you should get under your fingers.
While you are probably familiar with major 7 chords and minor 7 chords, it is very common in Brazilian music to use maj9 and m9 chords instead. These m9 chords have a bit of a "softer" sound than maj7 and m7 chords and help create the smooth-sounding quality that we associate with bossa nova.
In these chord studies, you will notice that the thumb plays bass notes on 1 and 3 of each bar, mostly the root note alternated with the 5th to create some movement.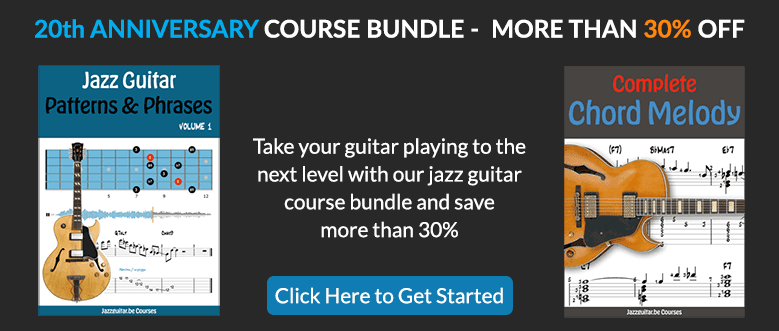 Blue Bossa Chord Study #1
In this first Blue Bossa chord study, I play a typical bossa nova rhythm guitar pattern on acoustic guitar.
Notice that bossa nova chord patterns always have the following specifics:
The bass notes come on the beat and are played with the thumb.
Usually, the root note is alternated with the 5th (or a b5 in the case of m7b5 chords) in the bass.
The top voices of the chord are syncopated (syncopation = accenting a normally weak beat).
Blue Bossa Chords - Easy Bossa Nova Comping
Drum Backing Track
Listen & Play-Along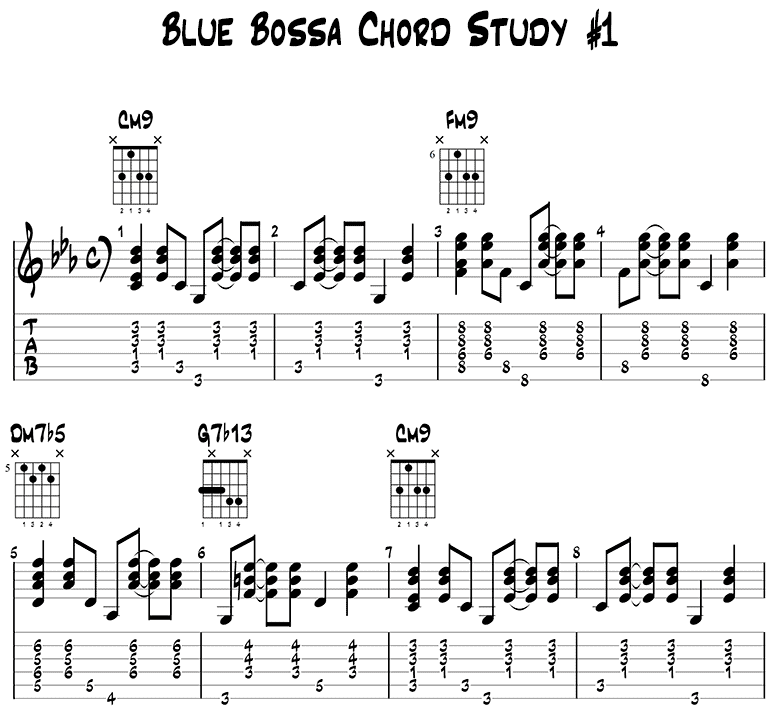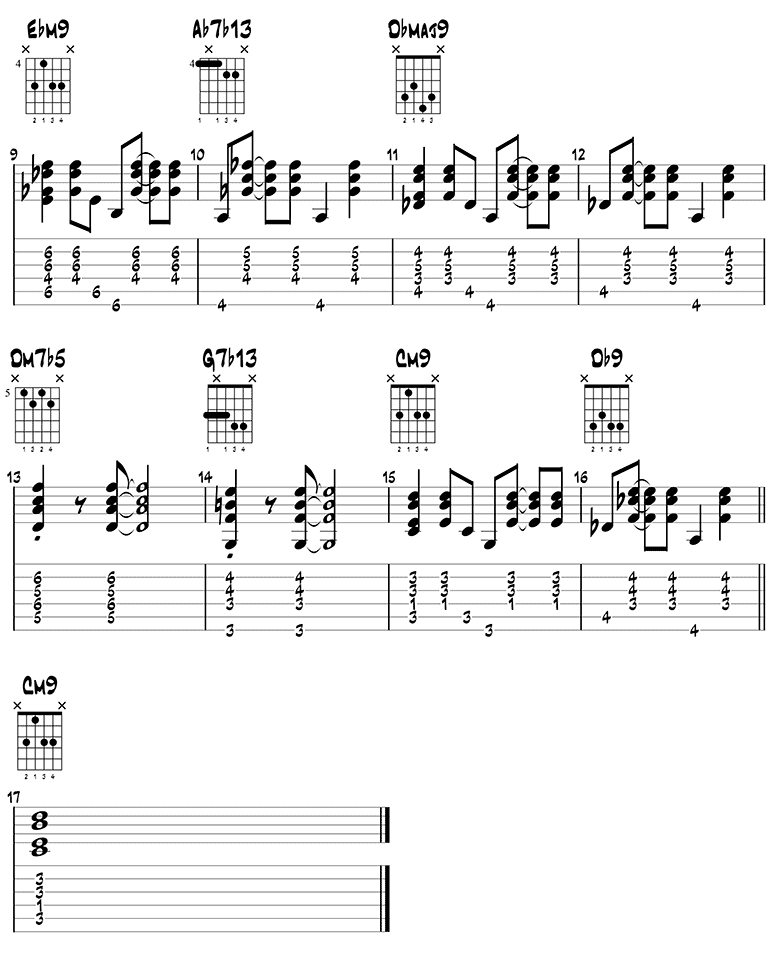 Blue Bossa Chord Study 1 Guitar Pro File

Blue Bossa Chord Study #2
The next chord study is very similar to the first, but played on acoustic guitar and has some variations here and there.
Listen & Play Along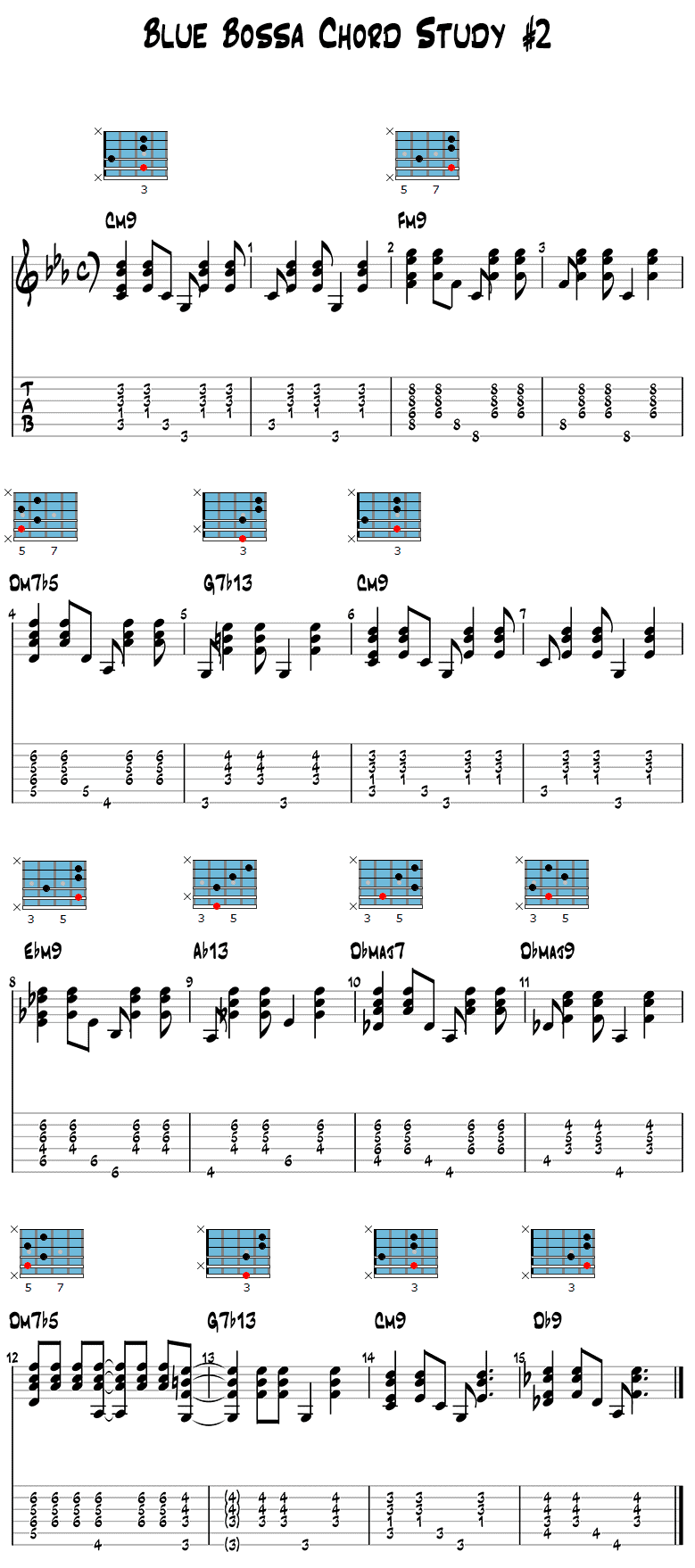 Blue Bossa Chord Study 2 Guitar Pro File