Stompin' at the Savoy is a swing-era jazz standard written by alto saxophonist Edgar Sampson in 1933, although it is often credited to Benny Goodman, whose recording of the song peaked at number 4 in the 1937 hit charts. Stompin' was the theme song of the Savoy Ballroom's theme band, led by Chick Webb. In this lesson, you will learn a chord melody arrangement of Stompin' in the original key of Db major.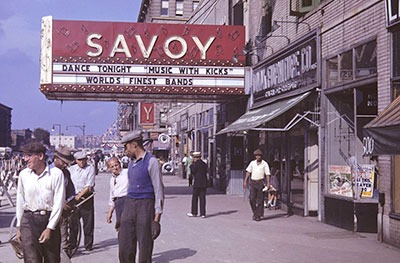 Stompin' at the Savoy is named after the popular Savoy Ballroom, a nightclub in Harlem (NY) that was famous for its Lindy Hop dancing and its no-discrimination policy. The ballroom was in operation from 1926 to 1958.
Stompin' has an AABA structure.
While the chord progression revolves around a ii V I, the melody follows a call and response structure between the sections of the big band. In guitar versions of Stompin', the call and response technique is heard between chord hits and single-note riffs.
Recommended listening:
Charlie Christian – Live at Minton's (1941).
Jim Hall – Jazz Guitar (Jim Hall's debut album from 1957).
Joe Pass – Intercontinental (1970), on which the B-section of the arrangement below is based.
Video & Guitar Tabs / Notation
Stompin' at the Savoy - Jazz Guitar Lesson
Backing Track
Listen & Play-along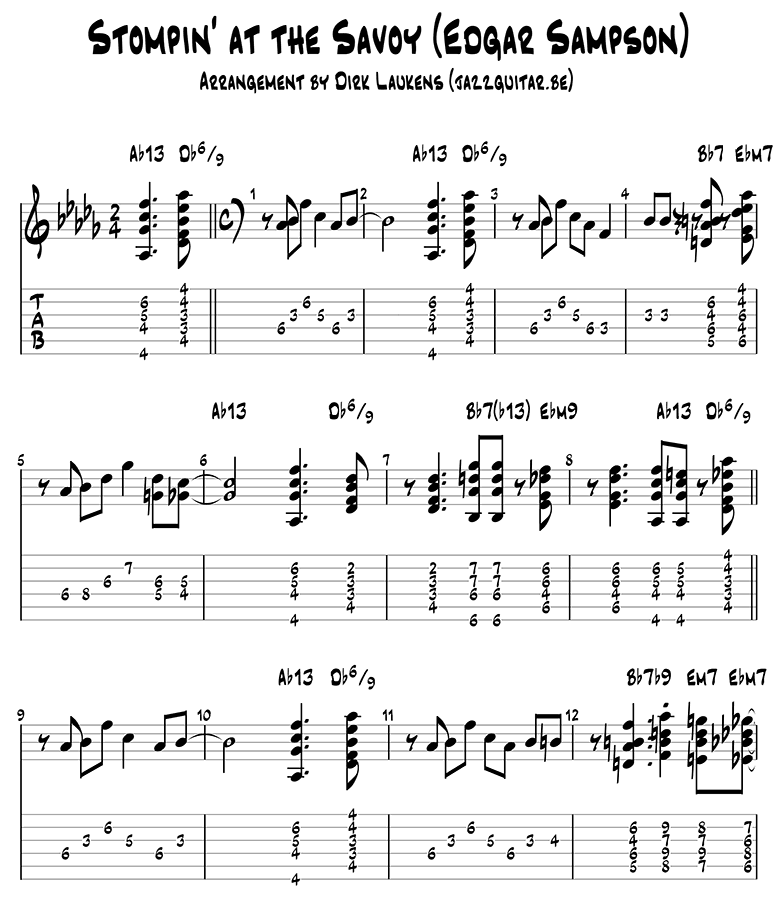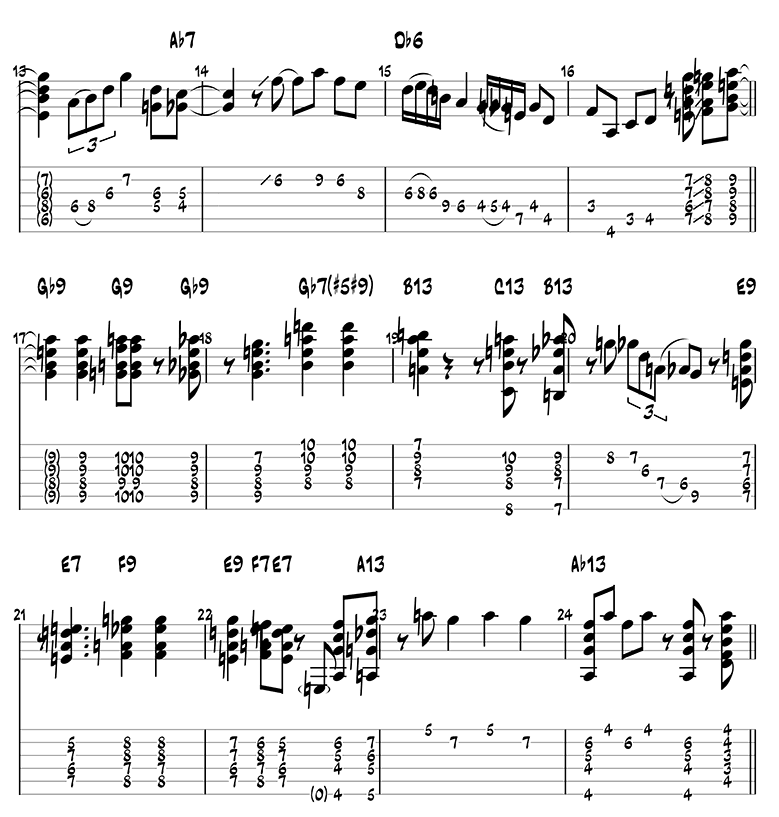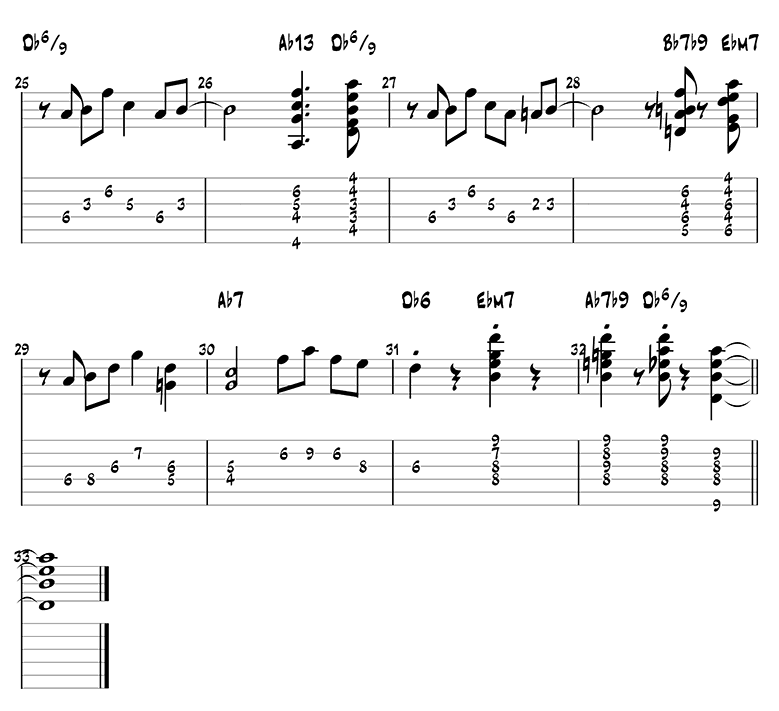 Stompin' at the Savoy Guitar Pro File