This guitar lick is a good exercise to get some common chromatic patterns into your fingers. It's a good idea to create and study licks like this one for all scales and on all places of the fretboard. Such exercises deepen your knowledge of the fretboard.
Here's the audio:
Normal Tempo
Slow Tempo
Here are the guitar tabs, the end not of the lick is the same as the begin note, so you can play it in loop (like I do in the audio of the slow version).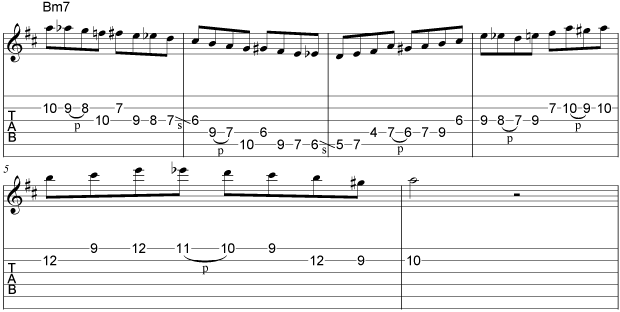 Here's another never ending guitar lick, it's the solo break of Pat Metheny's "Third Wind" (from the album Still Life (Talking). The lick is full of chromatism and pentatonic scales. More Pat Metheny Licks...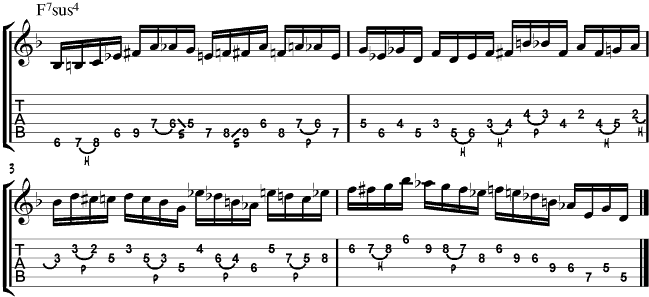 And yet another never ending lick (by Pat Martino), mostly in the Dorian mode. More Pat Martino Licks Here

Learn more about chromatic playing in this guitar lesson: Chromatics: Turning Scales Into Jazz

Back to Guitar Lessons