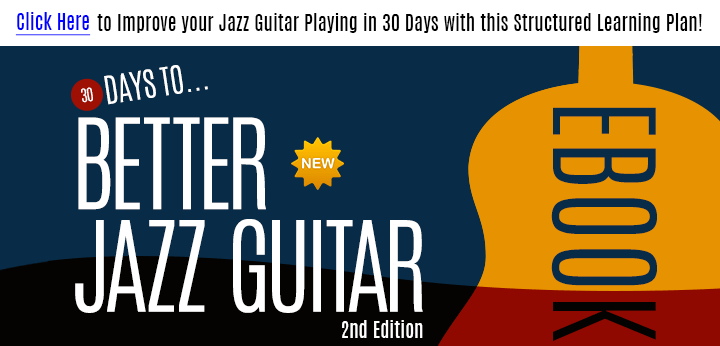 In this lesson you'll learn 5 finger-friendly jazz guitar licks in the key of Eb major. By practicing these licks you'll get 2 important patterns into your fingers: the 1235 pattern and chromatic enclosures.
All 5 licks are played in the same position, around the Ebmaj7 or Eb6 chord and Ebmaj7 arpeggio: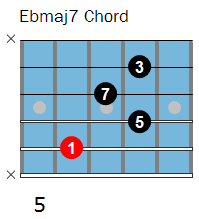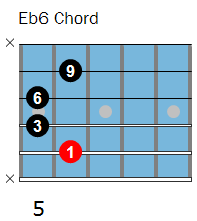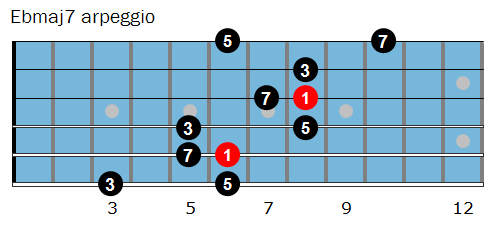 The 1235 pattern is a famous pattern in jazz. John Coltrane used it a lot in his solo on Giant Steps.
On a Ebmaj7 chord, a 1235 pattern looks like this:
You can also start the 1235 pattern on another note of the scale, on the 5th for example:

An enclosure is the technique of approaching a target note (often a chord note) with notes above and below the target note. These approach notes can be diatonic or chromatic (or both).
Here's an example of an enclosure used on the target note G (the 3rd of Ebmaj7).
You can combine enclosures with chromatic notes, such as in this example:

You will find more jazz guitar patterns here…
Video
Major Lick 1 [0:03 in the video]

Major Lick 2 [0:30 in the video]

Major Lick 3 [0:48 in the video]

Major Lick 4 [1:08 in the video]

Major Lick 5 [1:27 in the video]