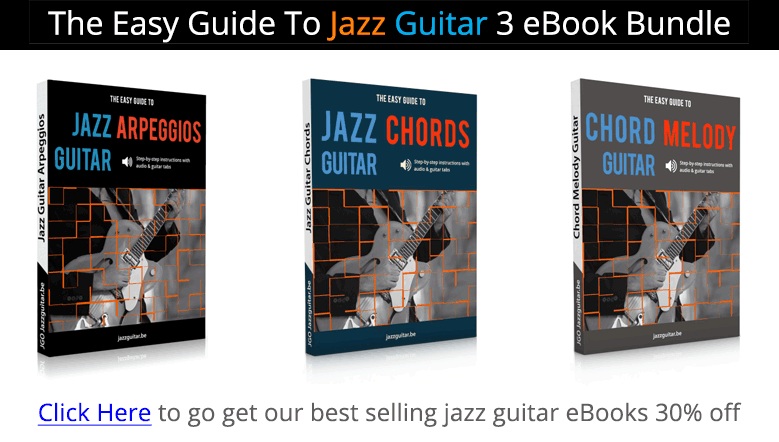 Shell Chords (aka guide tone chords) are the most basic jazz guitar chords and are essential knowledge for every jazz guitarist. The following chord chart contains the most important shell chords.

A note about printing: I realise these big chord charts are hard to print, that's why I'm compiling them in an ebook for easy printing. I'll let you know when the ebook is finished
How To Use Shell Chords?
Shell chords are often used in a walking bass accompaniment. Here is an example on the standard All The Things You Are: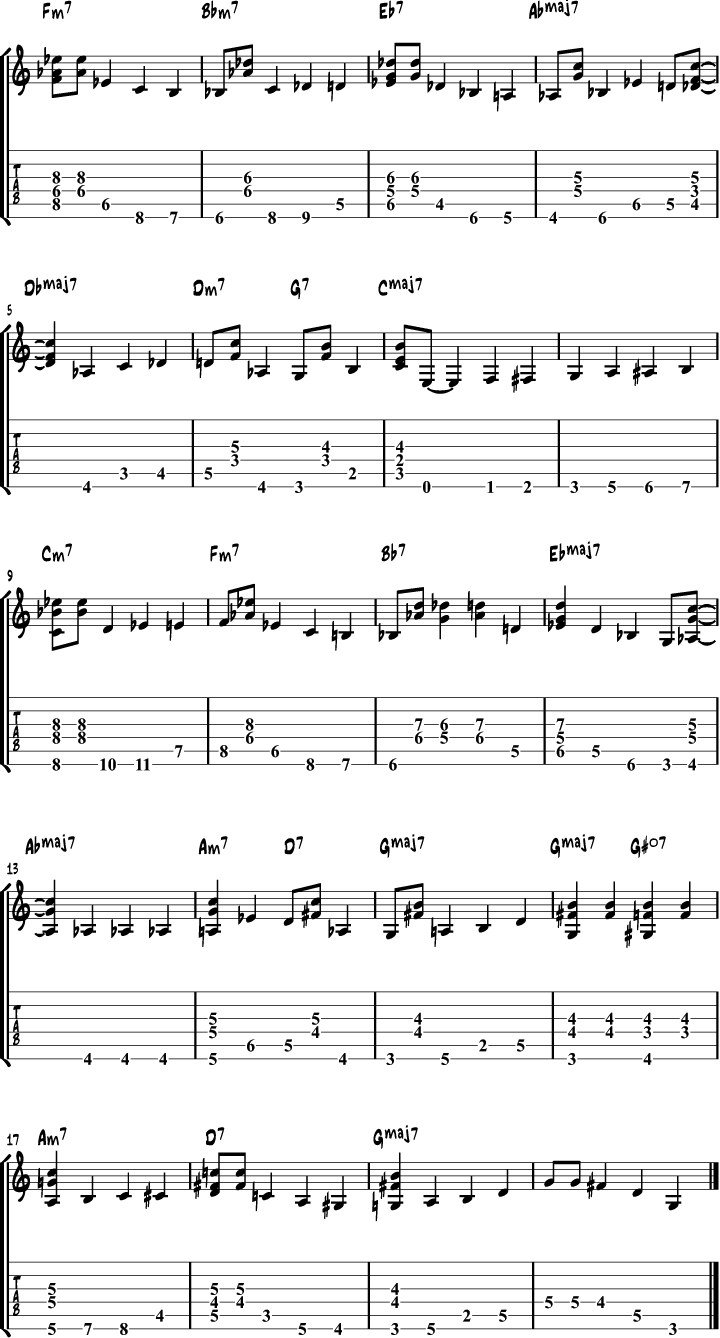 Also check out this other chord chart for beginners: 17 Essential Jazz Guitar Chords