Shell Chords (aka guide tone chords) are the most basic jazz guitar chords and are essential knowledge for every jazz guitarist. Having a good understanding of shell chords will make it easier for you to learn more complex chords later on.
Shell chords only contain 3 notes:
The 1, also known as the root.
The third: 3 in major and dominant chords, b3 in minor chords.
The seventh: 7 in major chords, b7 in dominant and minor chords.
The third and seventh are the most important notes of a chord because they define if a chord is major, dominant or minor.

How To Use Shell Chords?
Shell chords are often used in a walking bass accompaniment. Here is an example on the standard All The Things You Are: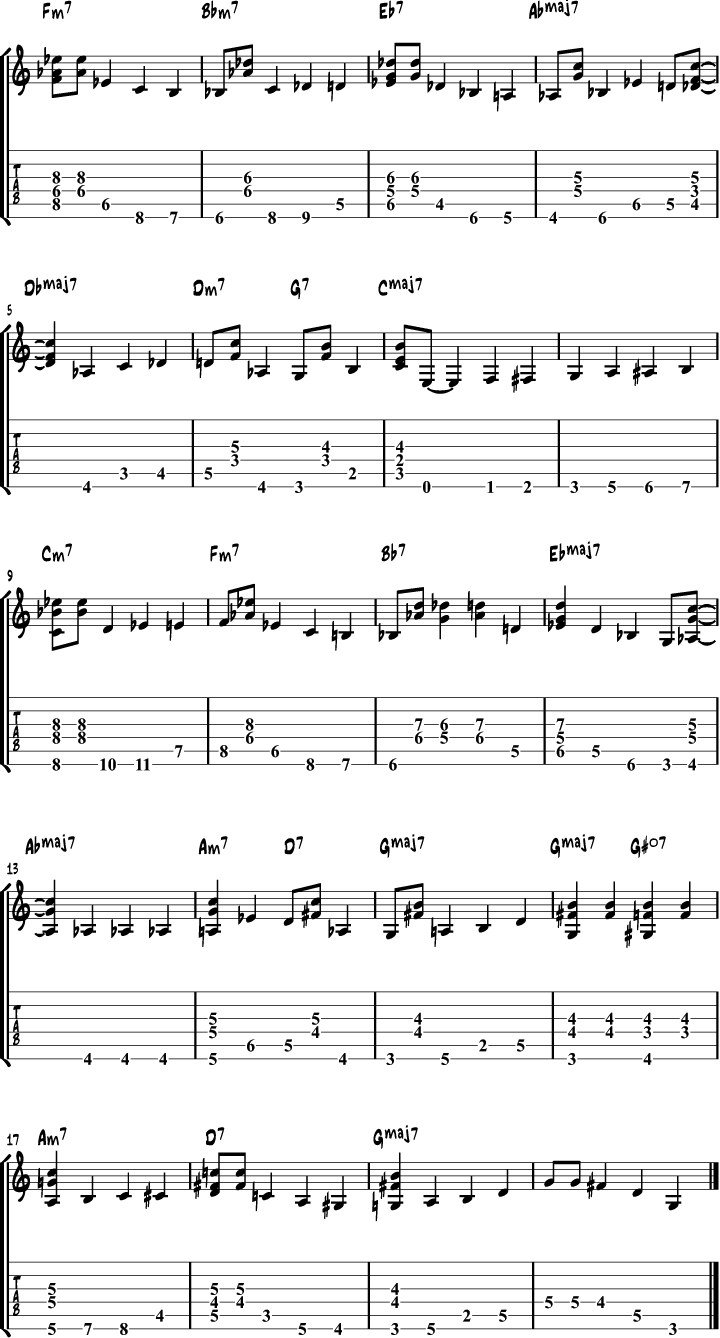 Also check out this other chord chart for beginners: 17 Essential Jazz Guitar Chords