The following Top 100 Jazz Guitar Albums list is the result of the numerous emails I get from people asking me to suggest jazz guitar CDs to listen to. I asked the same question on the forum and about 220 people submitted their favorite jazz guitar albums. Here are the results…
At the bottom of this page is another list, a Top 10 of jazz guitarists, ordered according to how many times they were mentioned in the Top 100 thread on the forum. Although not very scientific, both lists are a good starting point for beginning jazz guitarists in terms of recommended listening.
The Top 100 Jazz Guitar list is in alphabetical order.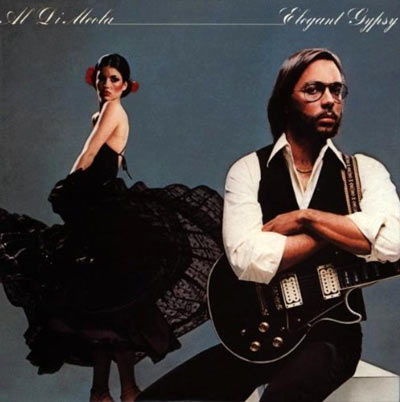 Al Di Meola – Elegant Gypsy
Allan Holdsworth – Metal Fatigue
Antonio Carlos Jobim – Wave
Baden Powell – At the Rio Jazz Club
Barney Kessel – Kessel Plays Standards
Barney Kessel – The Poll Winners
Barry Galbraith – Guitar and the Wind (only available together with the album Manhatten Jazz Septette)
Bill Frisell – East/West
Bireli Lagrene – Gypsy Project
Bireli Lagrene – Standards
Bucky and John Pizzarelli – Contrasts
Charlie Byrd – At The Village Vanguard
Charlie Byrd – The Guitar Artistry of Charlie Byrd
Charlie Christian – Genius of the Electric Guitar
Charlie Christian – Solo Flight
Charlie Hunter – Bing Bing Bing
Danny Gatton – Untouchable
Django Reinhardt – Djangology
Django Reinhardt – Quintet du Hot Club de France
Earl Klugh – One on One
Ed Bickert – Live at The Garden Party
Eddie Lang – Jazz Guitar Virtuoso
Emily Remler – Firefly
Ernest Ranglin – Below the Bassline
Frank Gambale – Thinking Out Loud
George Barnes – Don't Get Around Much Anymore
George Benson – Bad Benson
George Benson – Breezin'
George Benson – Beyond the Blue Horizon
George Benson – The George Benson Cookbook
George Van Eps – Mellow Guitar
Grant Green – Green Street
Grant Green – Idle Moments
Grant Green – The Complete Quartets With Sonny Clark
Hank Garland – Jazz Winds From a New Direction
Herb Ellis/Joe Pass – Seven, Come Eleven
Herb Ellis/Joe Pass – Two for the Road
Howard Alden/George Van Eps – 13 Strings
Howard Roberts – HR Is A Dirty Guitar Player
Jeff Beck – Blow by Blow
Jim Hall – Concierto
Jim Hall – Live
Jim Hall/Bill Evans – Intermodulation
Jim Hall/Bill Evans – Undercurrent
Jim Hall/Ron Carter – Alone Together
Jimmy Bruno – Burnin'
Jimmy Raney – Wisteria
Joe Beck – Strangers in the Night
Joe Diorio Trio – Live
Joe Pass – For Django
Joe Pass – Virtuoso
John Abercrombie – Timeless
John Basile – The Desmond Project
John McLaughlin – Extrapolation
John Scofield – A Go Go
John Scofield – Hand Jive
Johnny Smith – Johnny Smith
Johnny Smith – Moonligh in Vermont (w Stan Getz)
Jonathan Kreisberg – Unearth
Kenny Burrell – Guitar Forms
Kenny Burrell – Midnight Blue
Kevin Eubanks – Guitarist
Kurt Rosenwinkel – Deep Song
Larry Carlton – Last Nite
Larry Coryell (w John McLaughlin) – Spaces
Lee Ritenour – Rit's House
Lenny Breau – Live on Bourbon Street
Luiz Bonfa – Solo in Rio 1959
Martin Taylor – Spirit of Django
Mike Stern – Play
Mike Stern – Standards (and Other Songs)
Mike Stern – Upside Downside
Mundel Lowe – Guitar Moods
Nguyen Le – Walking on the Tiger's Tail
Norman Brown – After the Storm
Pat Martino – El Hombre
Pat Martino – Footprints
Pat Metheny – Bright Size Life
Pat Metheny – Question and Answer
Pat Metheny/Charlie Haden – Beyond The Missouri Sky
Pat Metheny/John Scofield – I can see Your House From Here
Peter Bernstein – Earth Tones
Peter White – Caravan of Dreams
Phillip Catherine – Summer Night
Ralph Towner – Solstice
Rene Thomas Quintet – Guitar Groove
Robben Ford – Tiger Walk
Ronny Jordan – The Antidote
Rosenberg Trio – Caravan
Stanley Jordan – Stolen Moments
Steve Kahn – The Suitcase (Live)
Sylvain Luc – Trio Sud
Tal Farlow – Verve Jazz Masters 41
Ted Greene – Solo Guitar
Tuck Andress – Wreckless Precision
Wes Montgomery – Boss Guitar
Wes Montgomery – Bumpin'
Wes Montgomery – Full House
Wes Montgomery – Smokin' at the Half Note
Wes Montgomery – The Incredible Jazz Guitar of Wes Montgomery
Top 10 of Jazz Guitarists
Here's the Top 10 of jazz guitarists, sorted according to how many times they showed up in the Top 100 thread at the forum: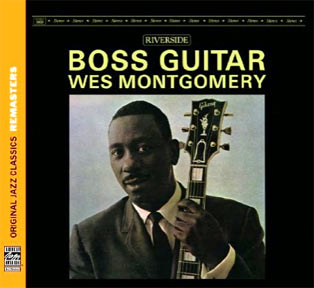 Wes Montgomery
Joe Pass
Jim Hall
Pat Metheny
George Benson
Grant Green
Kenny Burrell
Pat Martino
Django Reinhardt
John Scofield
ALSO CHECK OUT: