Don't Get Around Much Anymore is a classic swing standard written by Duke Ellington, who recorded it with his orchestra in 1940 (under the title Never No Lament). Two versions of the song became a number one hit in the US R&B charts in 1943, the Duke Ellington version and a cover by The Ink Spots. In this lesson, you will learn a chord melody version of Don't Get Around Much Anymore.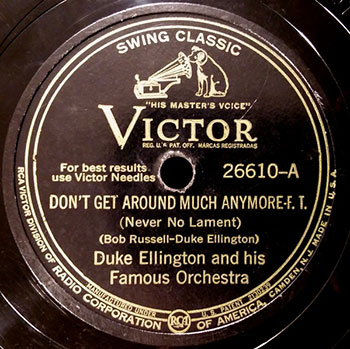 The form of Don't Get Around Much Anymore is 32 bars long and follows the classic AABA structure.
The song uses a call-and-response technique between sections of the big band, comparable to Stompin' at the Savoy, an earlier swing-era jazz standard.
The stripped-down chord progression of the A section is Cmaj7 – A7 – D7 – G7.
The B section starts with the IV (Fmaj7), before going to the IVm (Fm7).
Recommended listening:
Ella Fitzgerald (with Barney Kessel) – Ella Fitzgerald Sings the Duke Ellington Songbook (1957)
Joe Pass – Portraits of Duke Ellington (1975)
THE JAZZ GUITAR CHORD DICTIONARY (FREE eBOOK)
Download now and learn 244 chord shapes!
Video & Guitar Tabs/Notation
Backing Track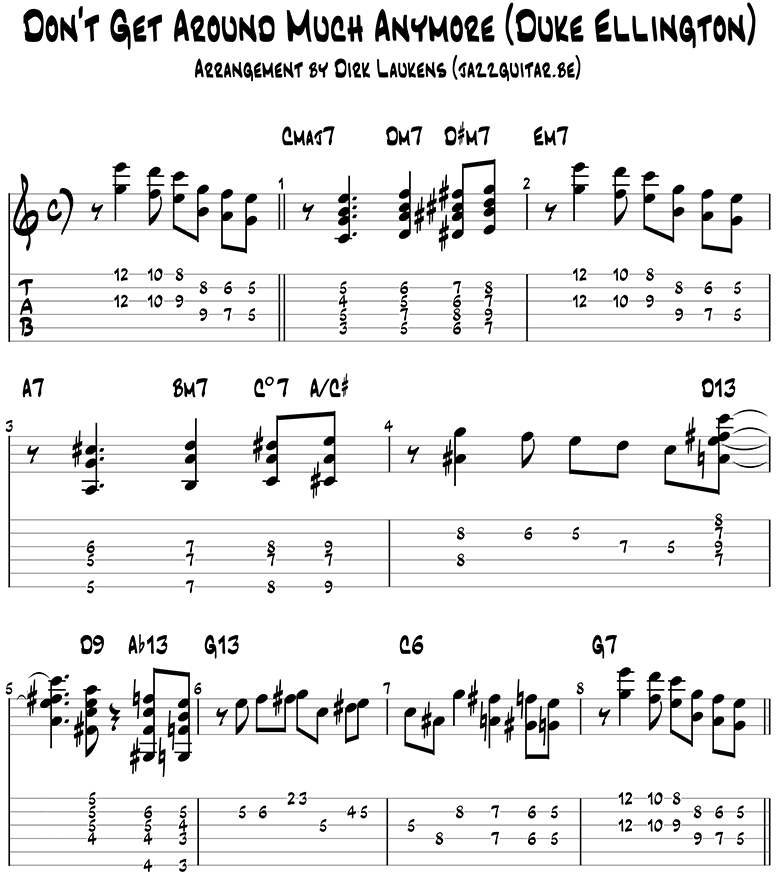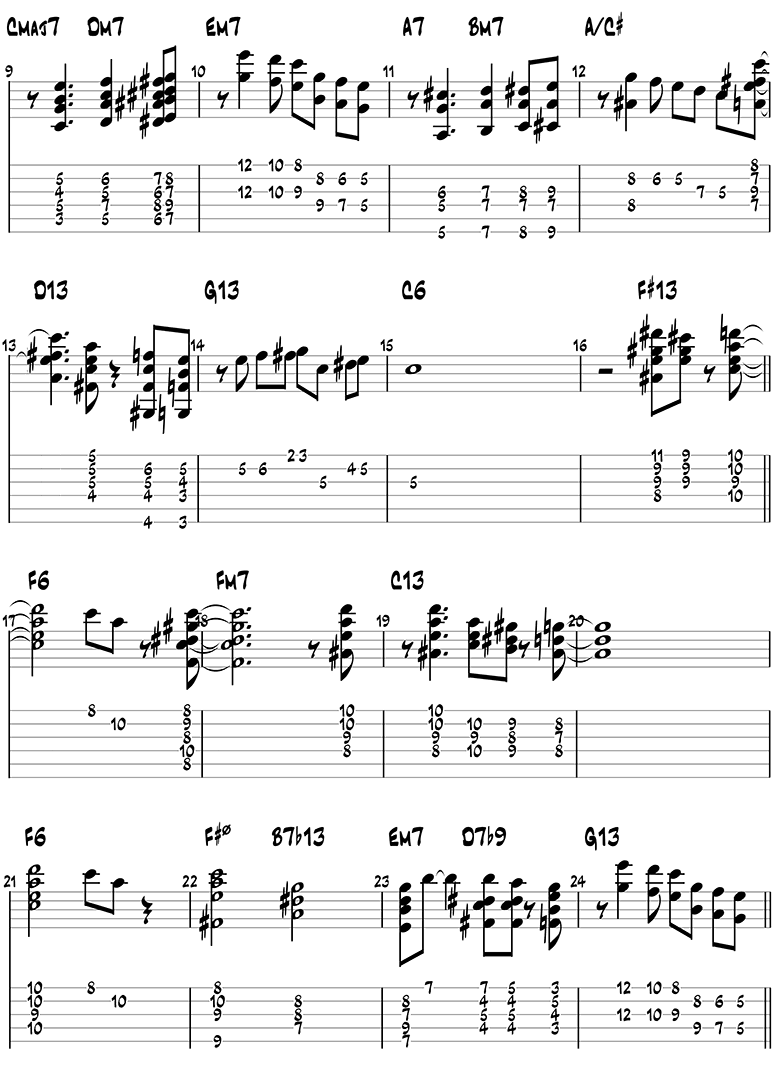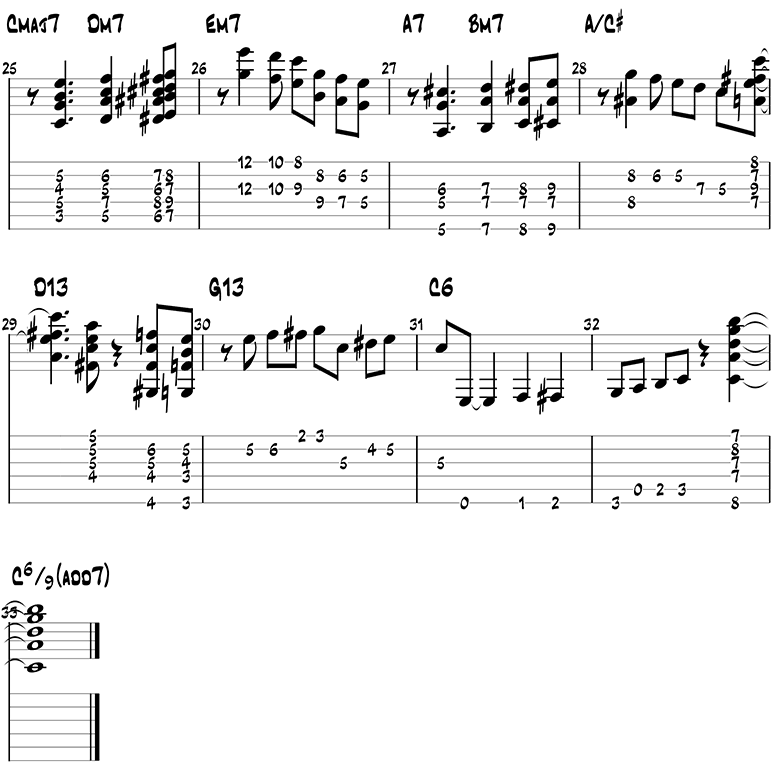 Don't Get Around Much Anymore Guitar Pro File