White Christmas, written by Irving Berlin in 1940, is one of the most popular Christmas songs. The title track of the featured movie "Holiday Inn", starring Danny Kaye and Bing Crosby, has become a standard tune for Christmas. In this lesson, you will learn how to play a chord melody arrangement of this great song.
In this arrangement, I was searching for a balance between melody, guitar chords, and walking bass notes.
It's a nice study to learn how a melody line sits in the chords without the chords obscuring the melody too much.
Adding walking bass lines here and there opens up a simple way to accompany yourself while playing a melody.
What I noticed while I was working on this arrangement is the importance of the second finger in these chord forms. It works as a guide finger to move the chords up and down the neck.
Enjoy and have fun with this White Christmas lesson, and try this system on other jazz tunes you like.

Video & Guitar Tabs
White Christmas - Solo Jazz Guitar Arrangement
Audio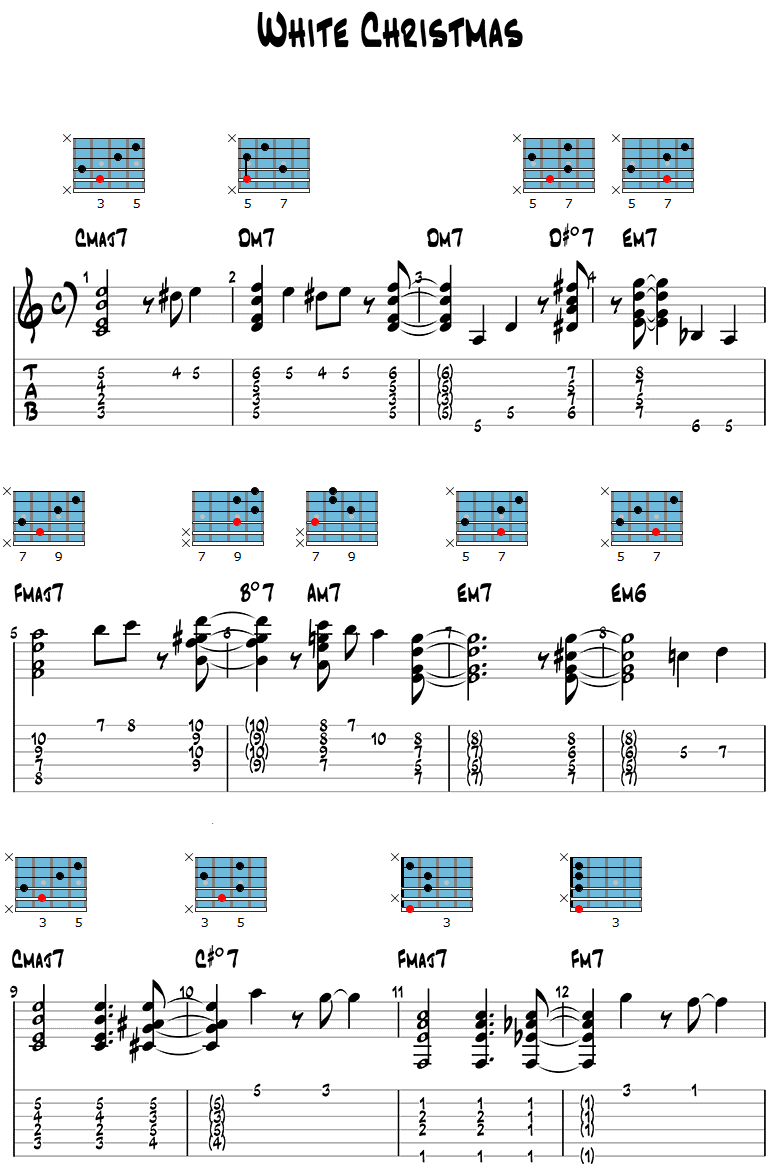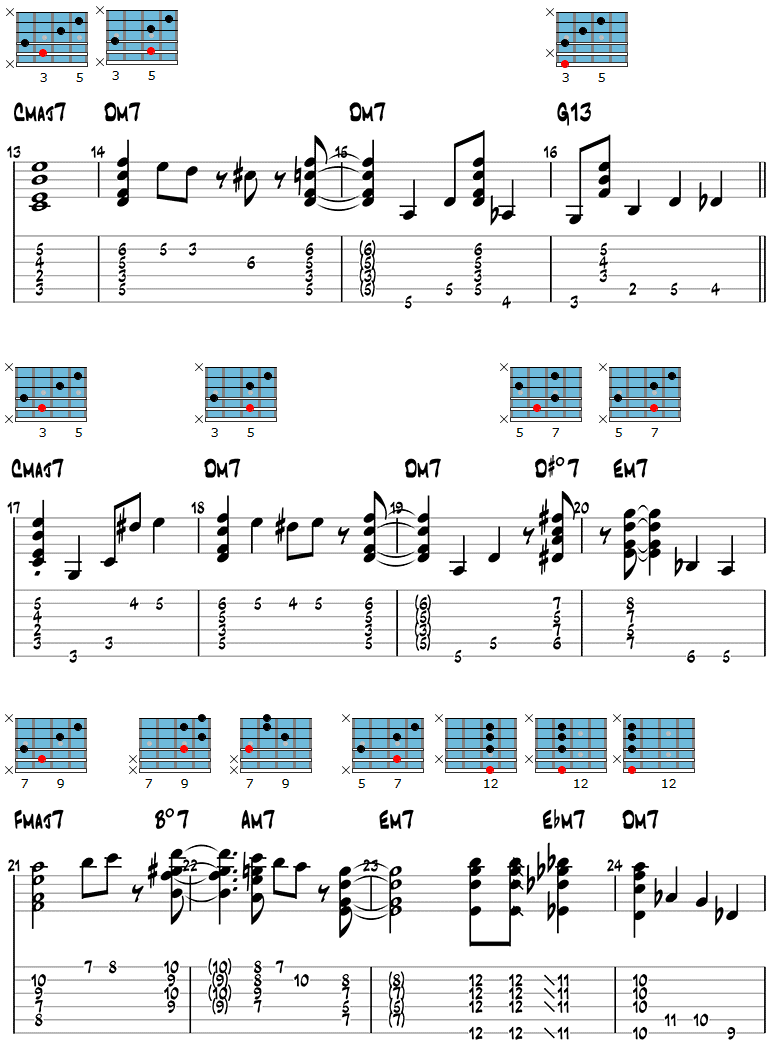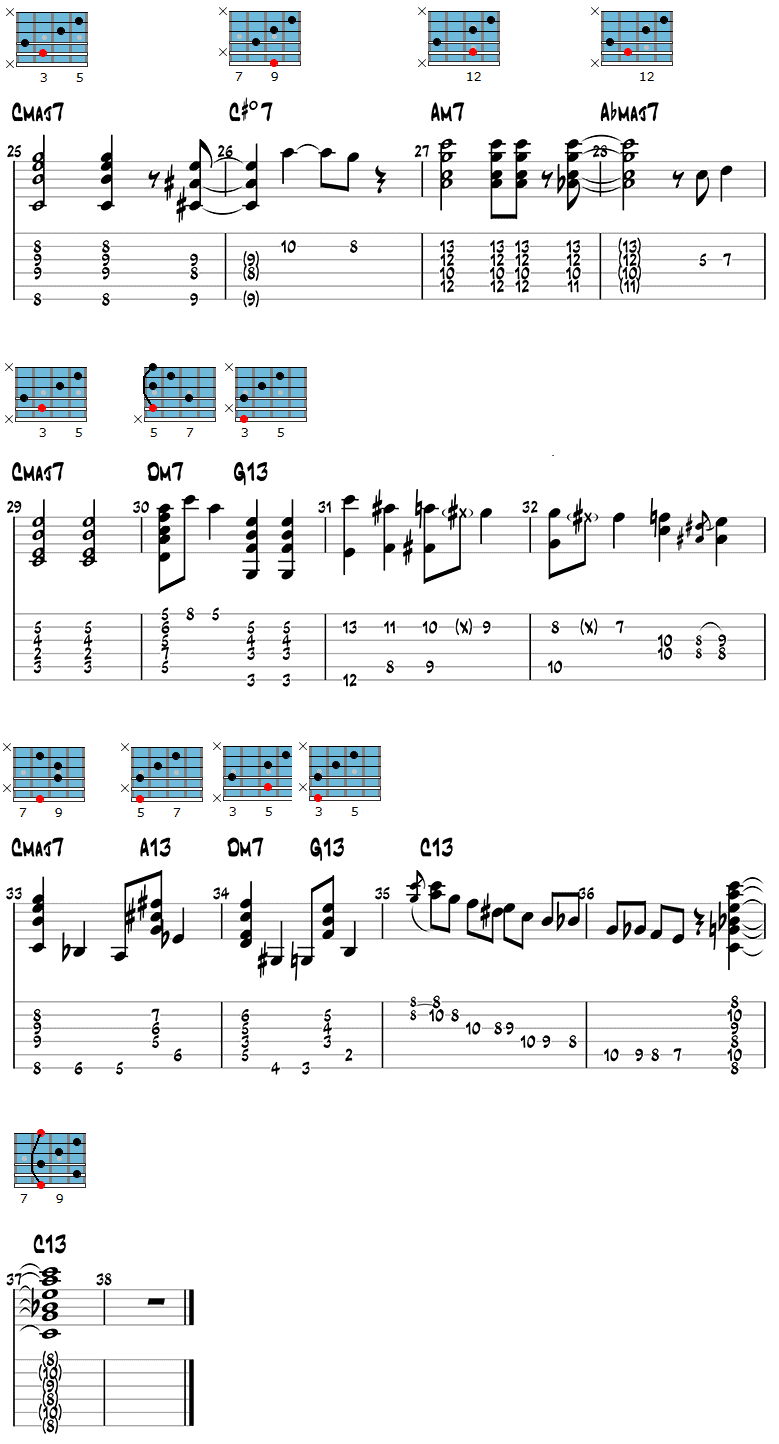 White Christmas Guitar Pro File