The Chicken is a cool jazz funk standard composed by Pee Wee Ellis, saxophonist and member of James Brown's band in the 60s. The Chicken first appeared as a B-side of a 1969 James Brown single called The Popcorn but was later made famous by Jaco Pastorius, who made it his signature song.
The chicken is a lot of fun to play and a great song for jam sessions. Below you'll find the bass guitar tabs and a guitar arrangement of the theme.
Download The Beginner's Guide to Jazz Guitar
and start playing today!
The Chicken Videos
Here's the original James Brown version of the chicken:
Here's a video of Jaco Pastorius and his band playing The Chicken. Other band members are Peter Erskine (drums), Don Alias (Percussion), Othello Molineaux (steelpan), Randy Brecker (trumpet) and Bob Mintzer (saxophone).
The Chicken Bassline Tabs
Here are the guitar tabs for the main bassline:

The Chicken Guitar Tabs and Chords
Here's a guitar arrangement for the theme: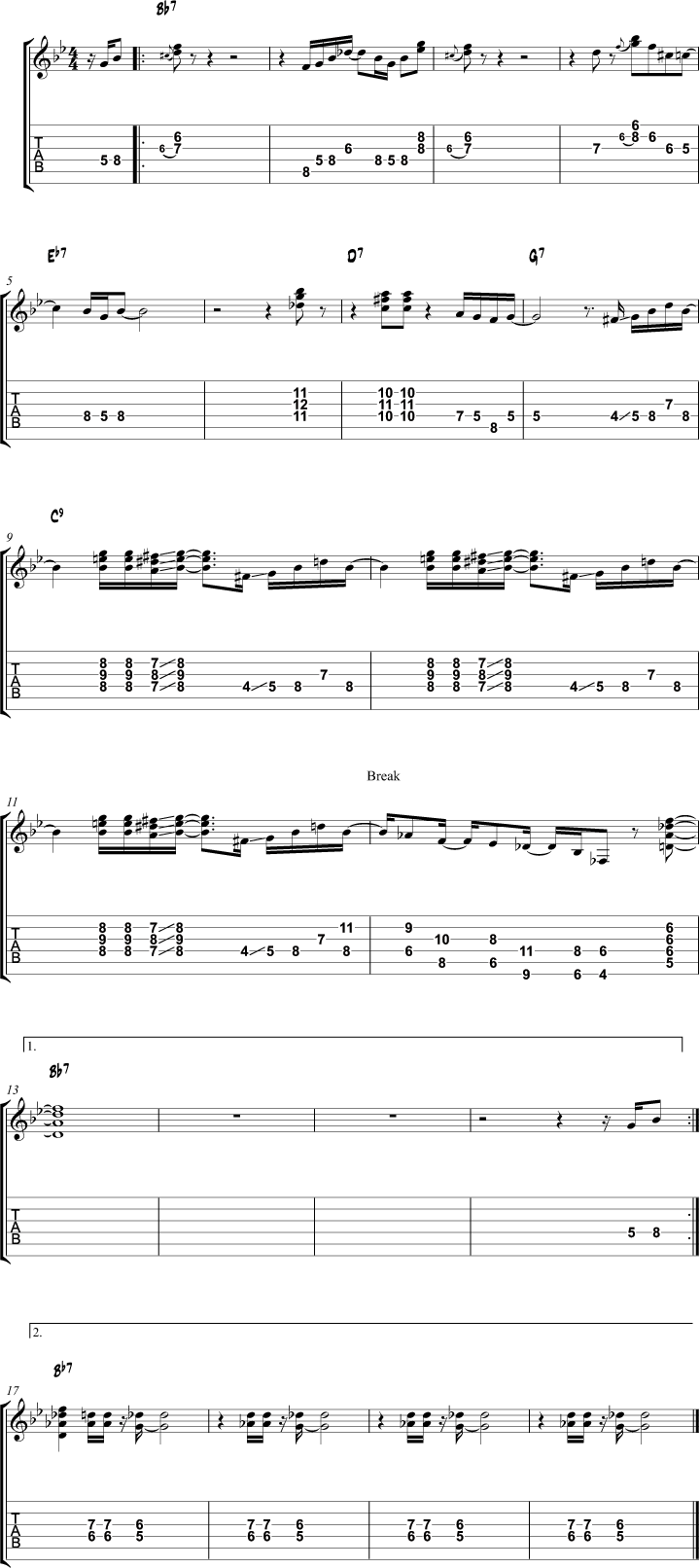 &nbsp &nbsp