This short lesson is about a type of chord that occurs frequently in Steely Dan songs and that is known to Steely Dan fans as the 'mu major chord' or the 'µ chord'.
Mu major is another name for an add 2 chord and is nothing more than a major triad with an added 2:
Mu chord formula:     1   2   3   5
(This type of chord is not the same as a sus2 chord because sus2 chords do not contain a 3rd.)
The add 2 chord is not invented by Steely Dan and many artists (notably Herbie Hancock and Roy Ayers) have been using this chord long before them. The manner and frequency Steely Dan has been using the chord in their music made the mu major chord a part of Steely Dan's signature sound.
The name 'Mu major' itself started as a joke, the exact reasons for calling it that way are forgotten.
The main sound characteristic of the chord is the major 2 interval between the 2 and the 3. This interval has to be present because it is the essence of this chord's appeal (Donald Fagen's own words).
To hear the Mu major chord in action, listen to songs like Reelin in the Years (the intro) from the album Can't Buy a Thrill or Deacon Blues (also the intro) and Aja from the album Aja.
The mu major chord is usually played on the piano in Steely Dan albums, but also on the guitar. These chords are much harder to play on the guitar than on the piano though.
In the words of Walter Becker:
"That's something that I did where available on guitar. It's always available on piano. We had Denny (Dias) do it on the guitar because he had far greater dexterity. But whole-tone dissonances like that are quite awkward on guitar except in certain open chord positions".
Mu Major Guitar Chord Voicings
A mu major with an open bass note: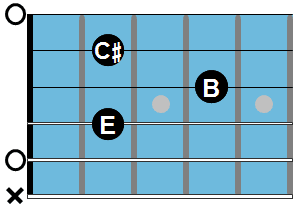 A mu major with the bass note on the 6th string: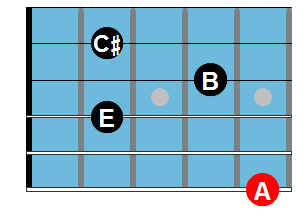 Another voicing for A mu major: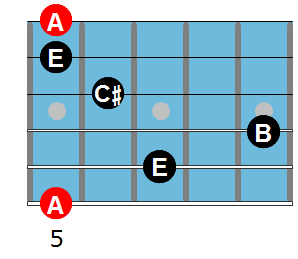 D mu major with an open bass note: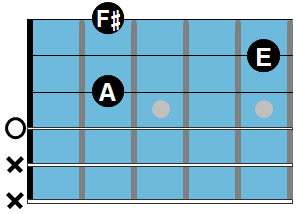 The same D mu major, but with the bass note on the 5th string: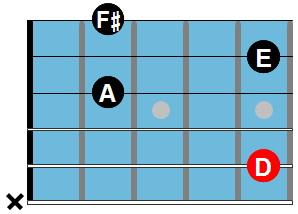 E mu major with an open bass note: