(Meet) The Flintstones is the theme of the '60s television series The Flintstones (from season 3 on) and is one of the most recognizable theme songs ever. It was composed by Hoyt Curtin in 1961 and recorded with a big band and the Randy Van Horne Singers. In this lesson, you will learn how to play The Flintstones on guitar.
The harmonic structure of The Flintstones theme is that of a basic rhythm changes in Bb.
The song became a jazz standard and has been played and recorded by numerous jazz musicians, including Kenny Burrell, George Barnes, Herb Ellis, and Barney Kessel.
Here is a fast version of the theme by Herb Ellis & Barney Kessel.
Barney Kessel's Flintstones' Theme (with Herb Ellis) [1980].avi
The melody of Meet the Flintstones is inspired by Beethoven's Piano Sonata No. 17 (movement 2), composed in 1801.
Have a listen to Glenn Gould performing this piece (starting at 1:53).
Glenn Gould - Beethoven, Piano Sonata No. 17 in D minor "The Tempest": II Adagio (OFFICIAL)
Sheet Music & Guitar Tabs
(Meet) The Flintstones Theme for Jazz Guitar
Backing Track
Listen & Play-Along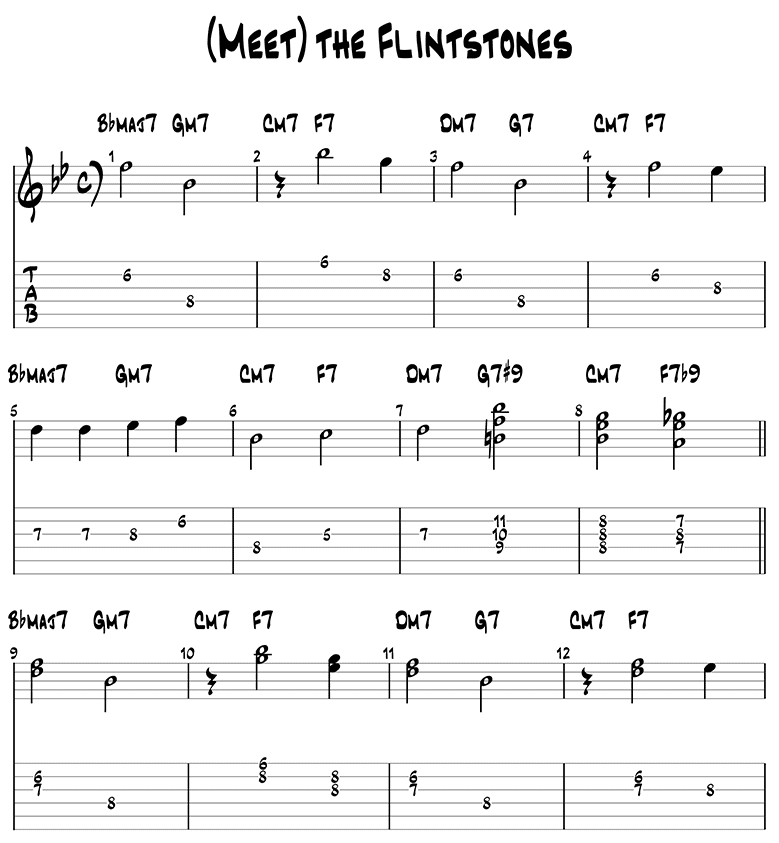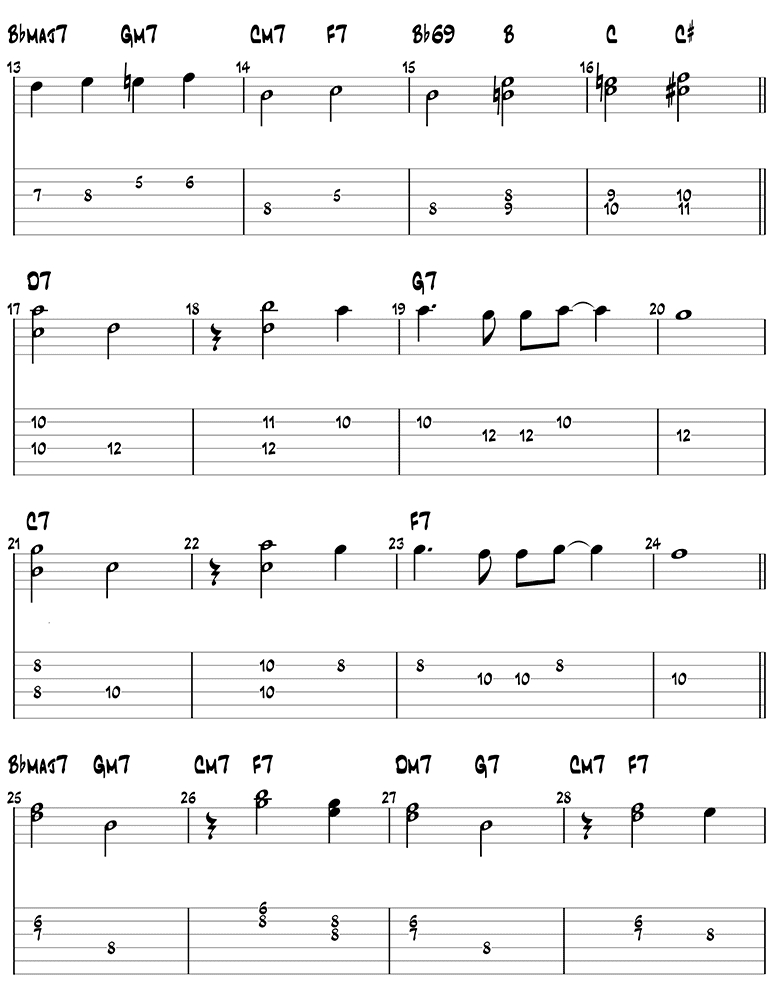 (Meet) The Flintstones Guitar Pro File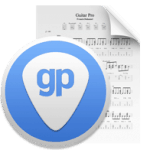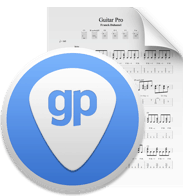 (Meet) The Flintstones Band in a Box File