A definite must-know standard, Autumn Leaves is one of the most commonly called tunes at jazz jam sessions. It can be played in Em or Gm, and therefore is an introduction to tunes that are commonly played in more than one key, forcing you to learn it in both keys. There are also major ii V I's and minor ii V I's to navigate in your comping and soloing, and the melody line is ripe for a chord melody arrangement.
Besides all of this technique material, Autumn Leaves is just a fun tune to play. It's challenging, can be played at many different tempos, and sounds great in many ensemble settings. Because of this, Autumn Leaves should be one of the first jazz songs that you learn and study in the practice room.
To get you started with Autumn Leaves, here are 2 ways to play the melody of this great standard. We start with a simple single note version, then you'll learn a version with some chords mixed in.
We opted to keep the arrangements simple so that it's easy to play for beginners.
Autumn Leaves Melody – Single Note Version
Learn the melody as written, playing it along with the audio example. From there, play it along with the backing track and you work on memorizing this important jazz standard.
Backing Track
Listen & Play Along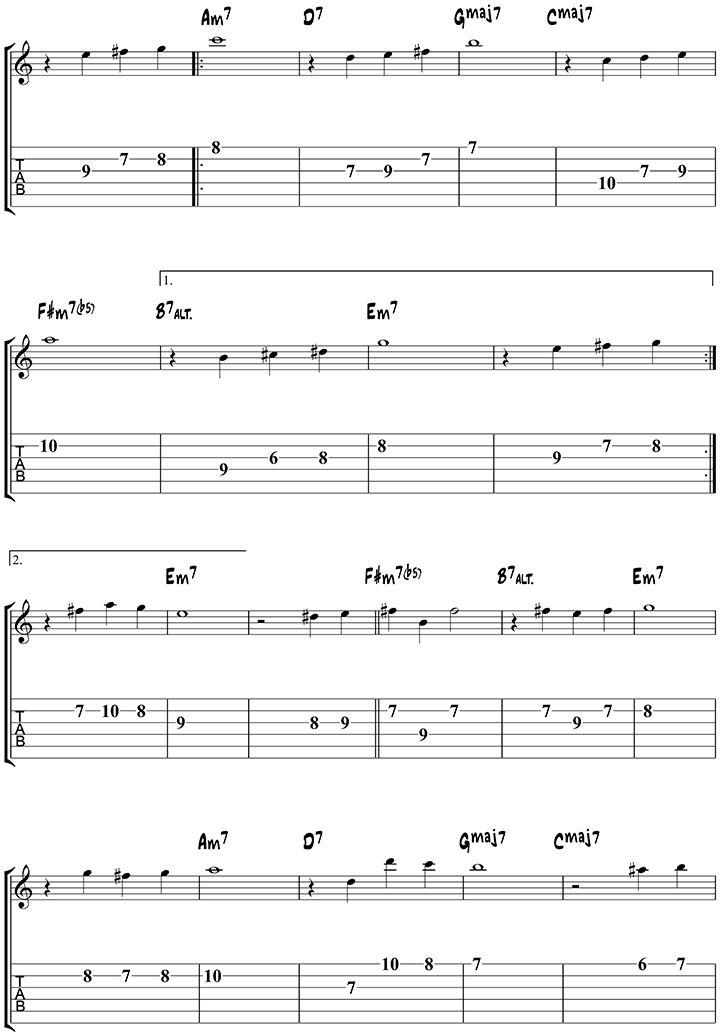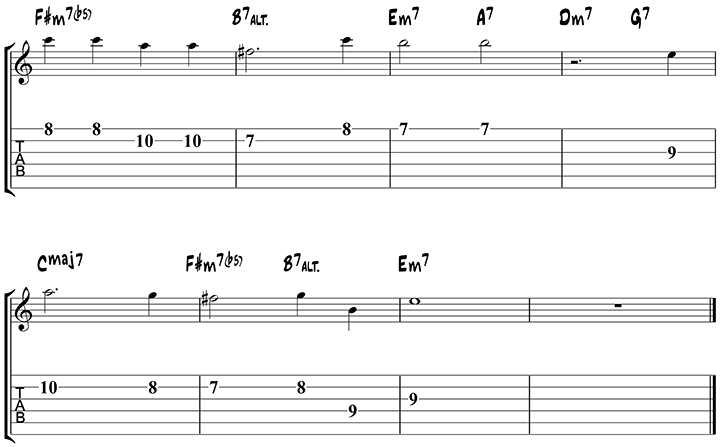 Autumn Leaves Chord Melody
When you've got the single note version under your fingers, it's time to learn this easy chord melody for Autumn Leaves.
The melody has been moved to mostly the top 2 strings, compared to the whole fretboard in the single-note example. This is to accommodate the chords played below the melody line in this arrangement.
Backing Track
Listen & Play Along