Amazing Grace is a famous Christian hymn. The music is a variation of the song "New Britain", which has a Scottish or Irish origin, the composer is unknown though. The lyrics were written by John Newton (England) in the 18th century.
FREE eBOOK - THE JAZZ GUITAR CHORD DICTIONARY
Download now and learn 244 chord shapes!
This jazz guitar chord-melody version of Amazing Grace is arranged and played by Vince Lewis:
Here's the sheet music with guitar tabs of Vince Lewis' solo guitar arrangement of Amazing Grace: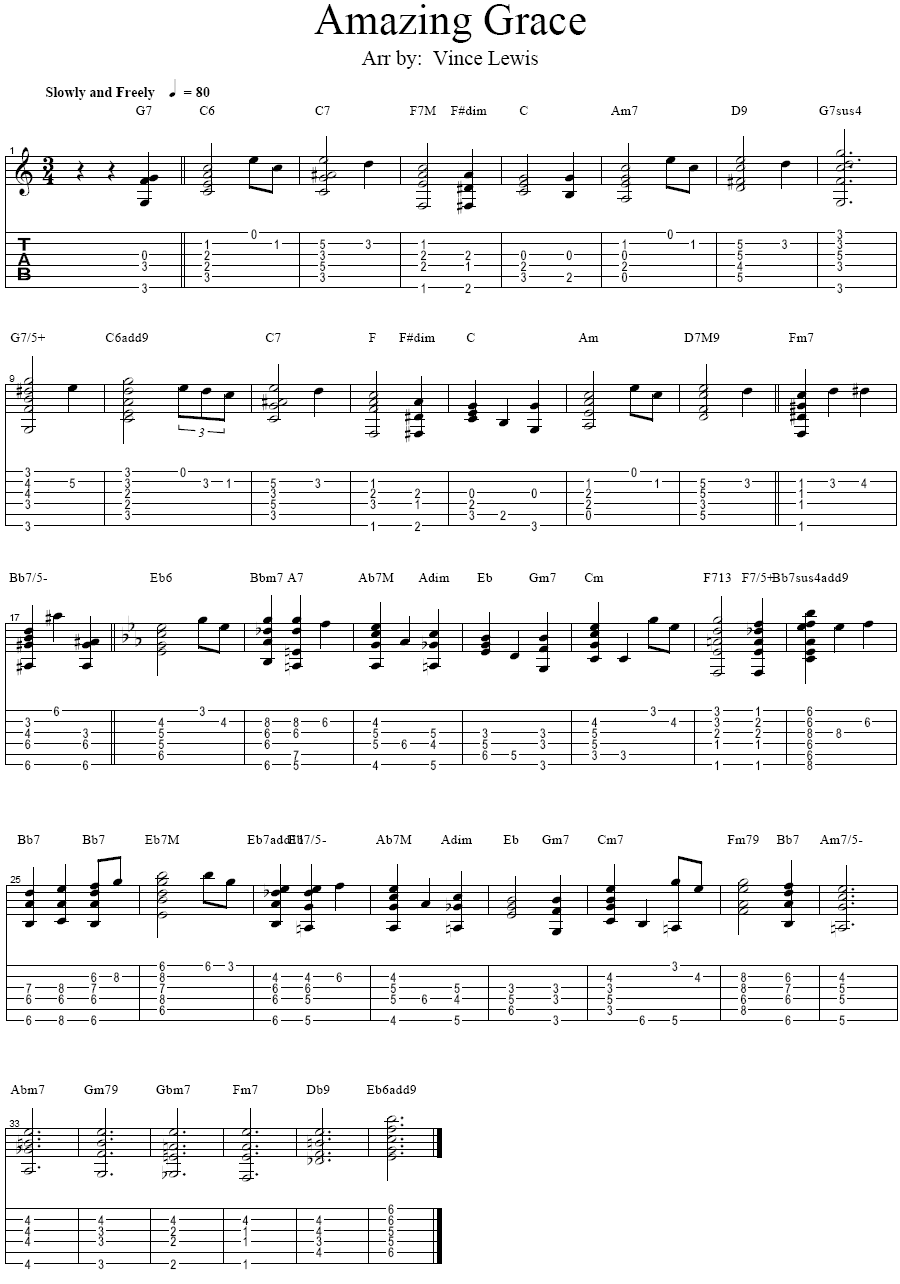 A bigger and printable version available as a PDF here:

Amazing Grace Sheet Music PDF
Start of a Beautiful Song
Here is another beautiful solo jazz guitar arrangement of a song called Start of a Beautiful Song, composed and played by Vince Lewis:
Here is the sheet music for this arrangement: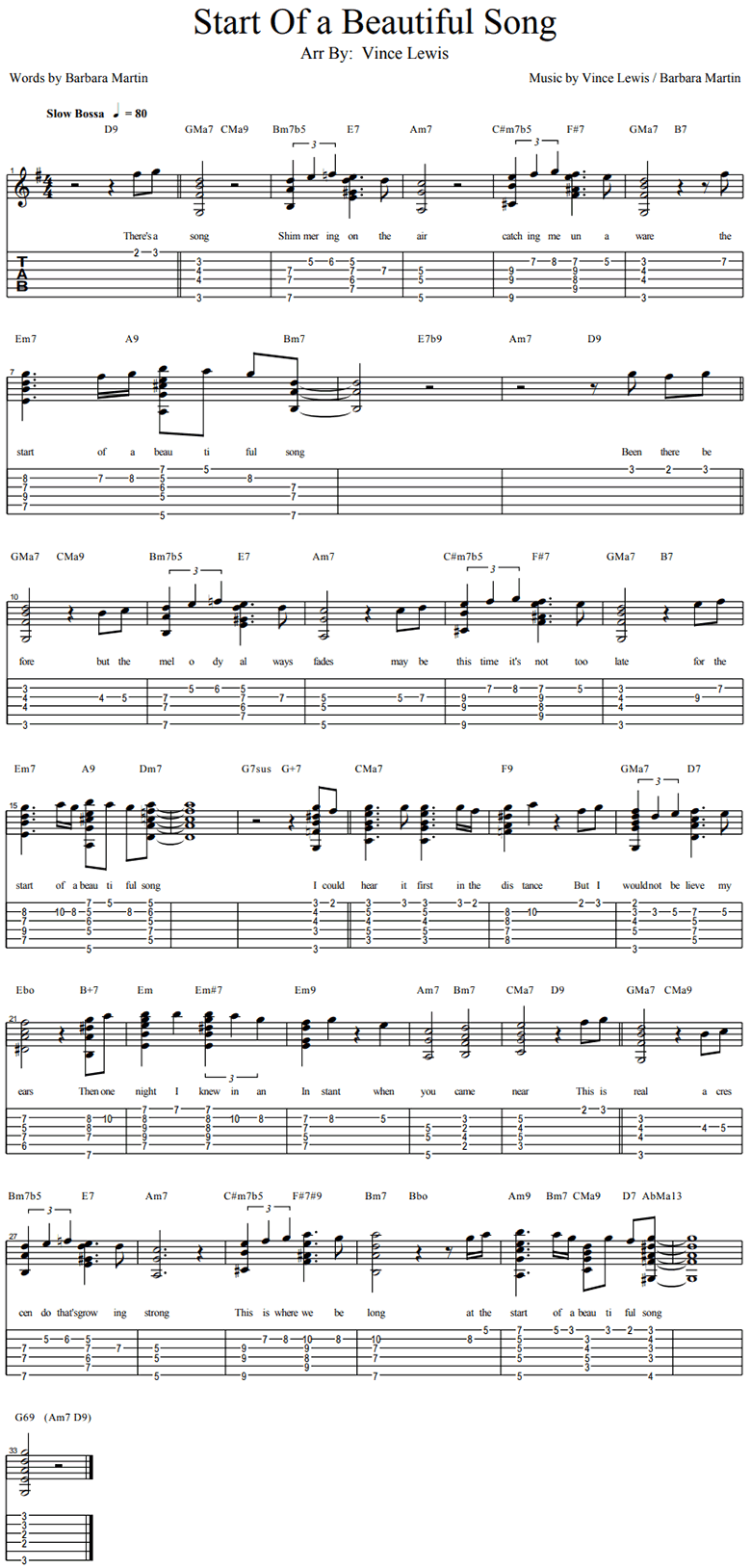 A bigger and printable version is available as a PDF here:

Start of a Beautiful Song Sheet Music PDF