Amazing Grace is a famous Christian hymn. The music is a variation of the song "New Britain", which has a Scottish or Irish origin, the composer is unknown though. The lyrics were written by John Newton (England) in the 18th century.
THE JAZZ GUITAR CHORD DICTIONARY (FREE eBOOK)
Download now and learn 244 chord shapes!
This jazz guitar chord-melody version of Amazing Grace is arranged and played by Vince Lewis:
Here's the sheet music with guitar tabs of Vince Lewis' solo guitar arrangement of Amazing Grace: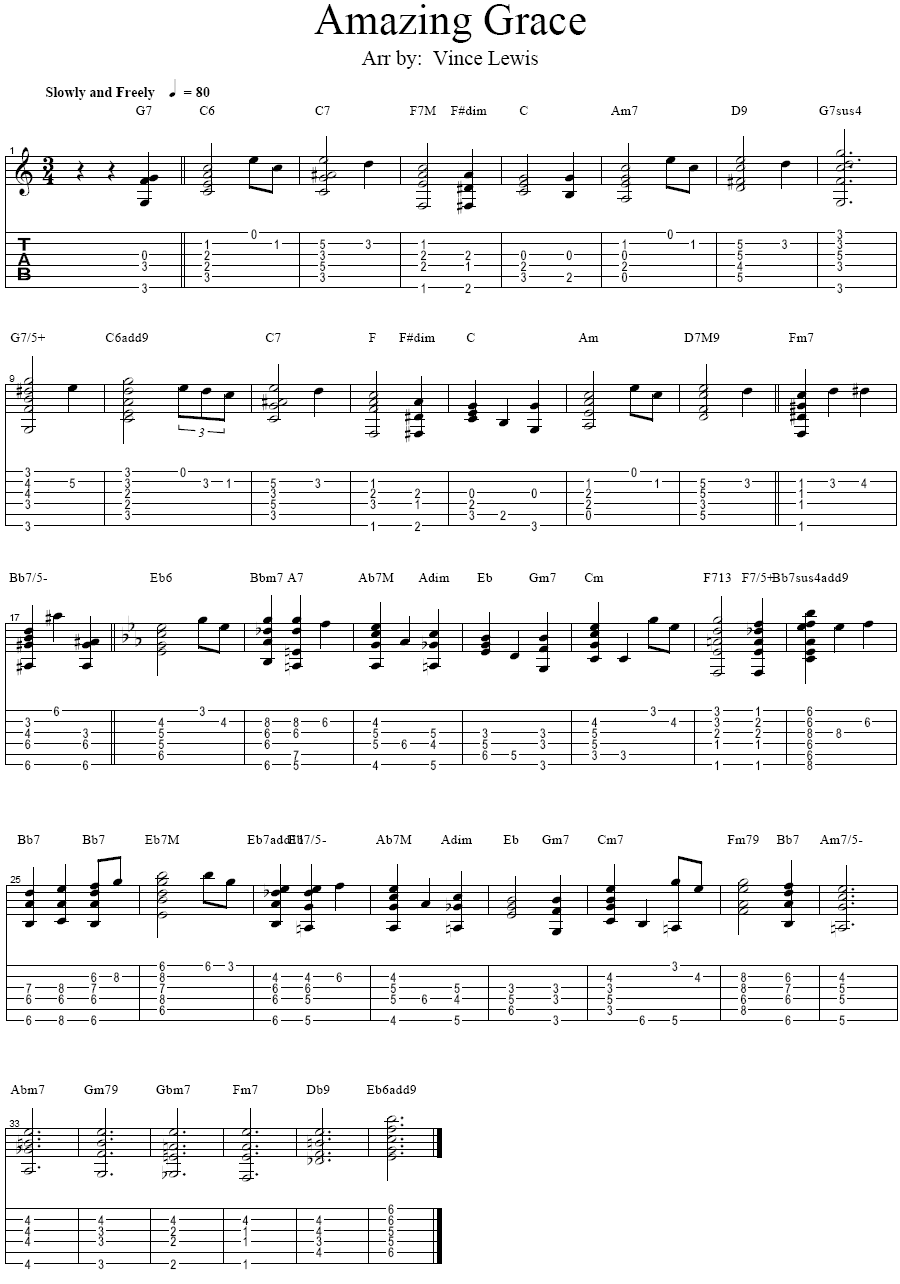 A bigger and printable version available as a PDF here:

Amazing Grace Sheet Music PDF
Start of a Beautiful Song
Here is another beautiful solo jazz guitar arrangement of a song called Start of a Beautiful Song, composed and played by Vince Lewis:
Here is the sheet music for this arrangement: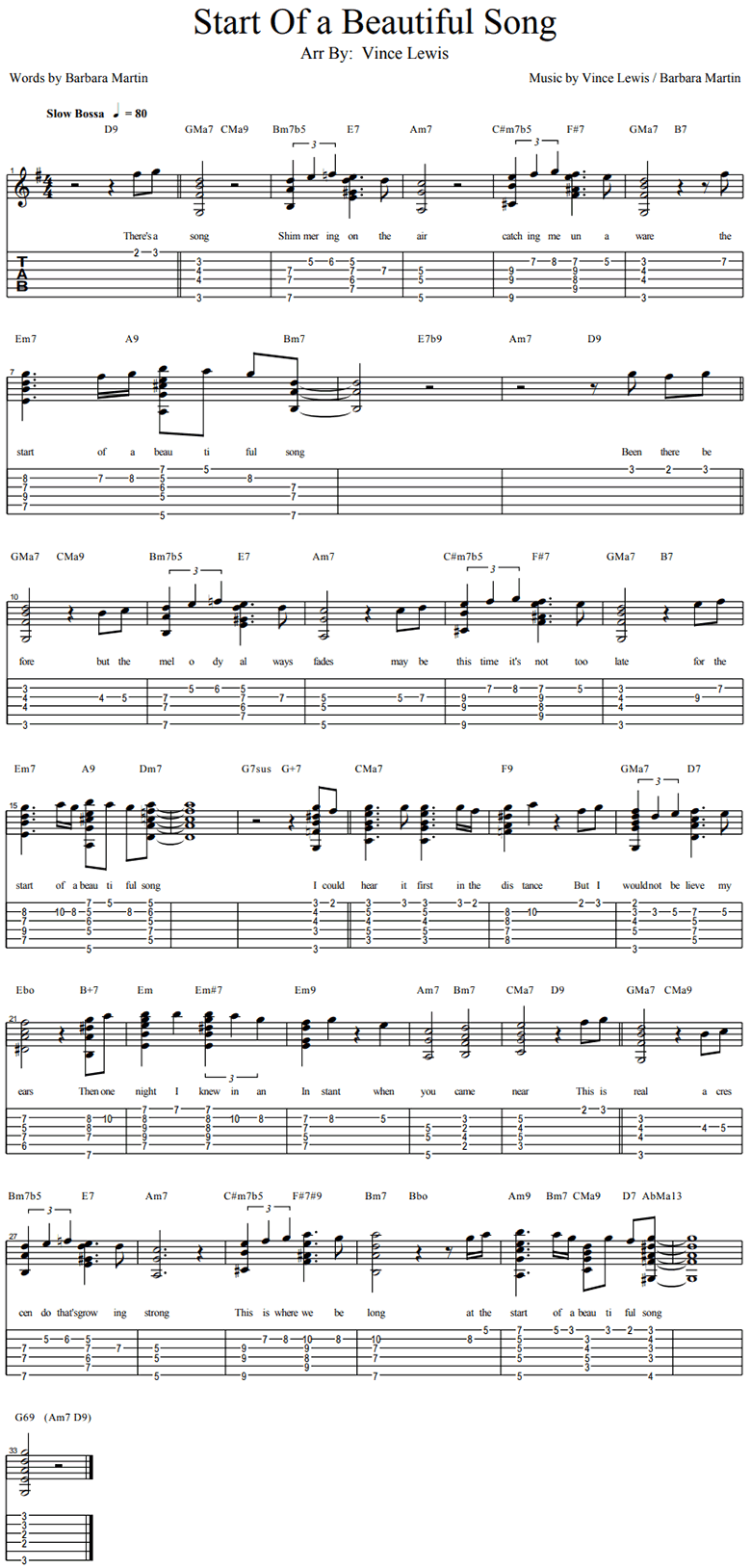 A bigger and printable version is available as a PDF here:

Start of a Beautiful Song Sheet Music PDF