Return Policy
We offer a no questions asked, 90-day 100% money back guarantee. If you are not happy with your product, then we are not and we will refund its purchase price. We'll also refund shipping costs if the return is due to our error or the product is defective. Returned products must be in original unused condition.
To return a product: .
Shipping & Delivery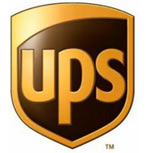 All physical products are shipped from the United States by UPS. Depending on your location, shipping takes 2 to 5 business days. eBooks are instantly delivered by email.
Our site will calculate shipping charges for you automatically early in the order process, enabling you to review the shipping costs before finalizing your order.
Safe Shopping
We guarantee that every transaction you make at Jazzguitar.be is 100% safe. All payments are made through PayPal or Stripe, trusted leaders in online payments. Both payment methods protect your credit card information with industry-leading security and fraud prevention systems. Your financial information is never shared with the merchant.
Privacy Policy
Jazzguitar.be (owned by Attic Designs) is committed to protecting your privacy. We know that you care how information about you is used and shared, and we appreciate your trust that we will do so carefully and sensibly. The information you enter on our site is held in confidence between you and us and is used to process your order and to improve your shopping experience. We do NOT sell, trade, or rent your personal information to others.
When you order, we need to know your name, e-mail address and (in case of physical products) mailing address. This allows us to process and fulfill your order and to notify you of your order status.

Return to the page you were viewing previously