On this page we'll explore the favorite guitars, guitar amps, effects and other guitar gear of John Scofield.
Guitars
Ibanez AS200
John Scofield made this Gibson ES335 copy famous. It has been his main guitar since 1981 and has played it for over 2 decades. It's also the longest running guitar model in the Ibanez history. According to John the original Ibanez AS200 guitars from the early 80s were some of the best semi-acoustic electric guitars ever made. It's a very well made instrument and really balanced in tone from the highs to the lows. He uses the treble element with the highs rolled off.

John Scofield only uses D'Addario strings. The strings on his AS200 are a custom set: .013, .016, .022, .032, .042, .052.
John's signature guitars, the Ibanez JSM100 and JSM200, are based on the Ibanez As200. The JSM100 has a Prestige neck, a side output jack and super 58 pick ups.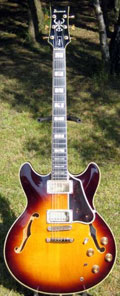 Montalvo Flamenco Guitar
This nylon string flamenco guitar is especially designed by George Katechis Montalvo for Scofield's album Quiet.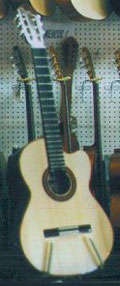 Guitar Amps
Vox AC30
John uses the old models as well as the re-issues until 2006. He likes the natural distortion of the AC30.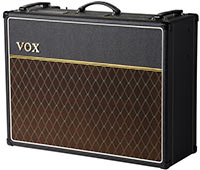 Sundown Amplifiers
John Scofield has got two old Sundown amps. Each one has a 12 inch speaker. Sundown amps were made by Dennis Kager, but are now out of production.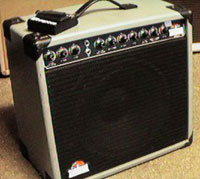 Mesa Boogie Mark I Reissue
A 100 watts guitar amp with a spring reverb and a 12 inch speaker.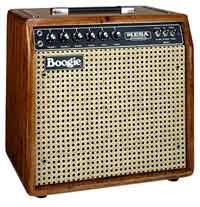 Other Guitar Amps
Mesa Boogie Mark III with E/V speakers
Guitar Effects
John Scofield has a large effects board, but only uses them occasionally to create specific sounds. Most of the time it's just his guitar going through the amp,even the distortion.
ProCo RAT Distortion Pedal
The RAT is a distortion pedal designed by Scott Richard Burnham who started ProCo in 1975. Scofield uses it to fatten up his sound. He uses just a little bit of distortion, but with the tone (filter) knob all the way up. He has 6 or 7 of the older RATs.
Bill Frisell also uses the RAT.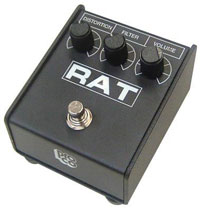 Ibanez CS9 Analog Chorus
John uses this chorus pedal with both controls cranked open to get that typical Leslie effect.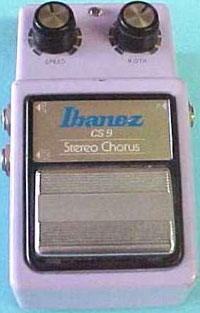 Line 6 FM4 Filter Modeler
This modeler has got a collection of vintage filter and monophonic synth effects.
John uses the Line 6 expression pedal to control his line 6 gear.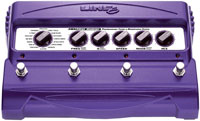 Line 6 DL4 Delay Modeler
A digital modeling pedal based on 15 vintage delay and echo effects.
This delay is also used by Bill Frisell.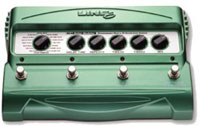 Other Guitar Effects
Digitech XP100 Whammy/Wah
Boss EQ Pedal: used for a dirty rhythm guitar sound with a lot of treble.
Boss Chorus: rate and depth are turned up all the way for a kind of fake Leslie sound.
Boss Loop Station
Boomerang Phrase Sampler
TC Electronic Polytune
Neunaber Technology Wet Reverb
Rocket Pedals Blue Note Distortion
Vox Cry Baby Wah-Wah
Empress Tremolo (vibrato)
Electro-Harmonix Microsynth
Guitar Picks
John Scofield uses Dunlop Delrin 2mm picks.

Back to Guitar Gear