In this lesson you will learn to play a jazz guitar solo in the style of Wes Montgomery. The solo is over a jazz blues in F and is full of classic Wes licks and ideas that you can apply to your own playing.
Here's the video:
And here is the music notation and backing track: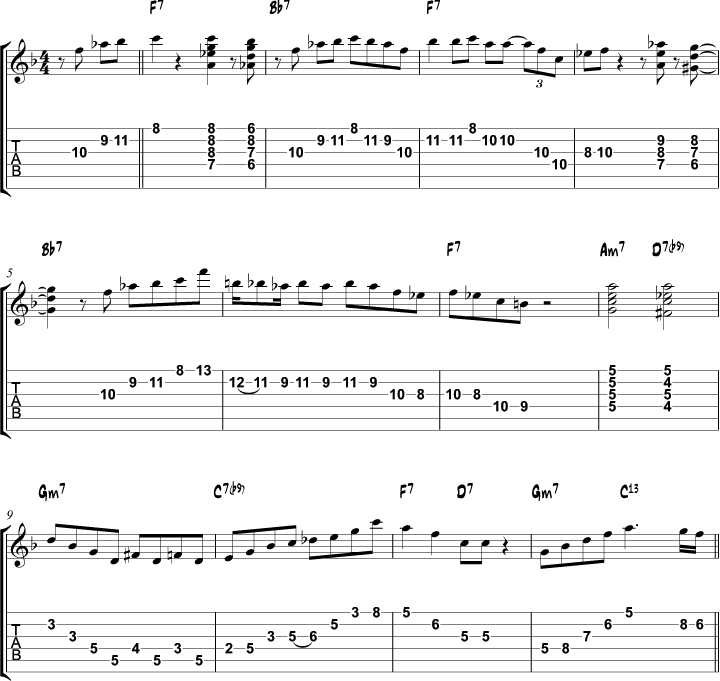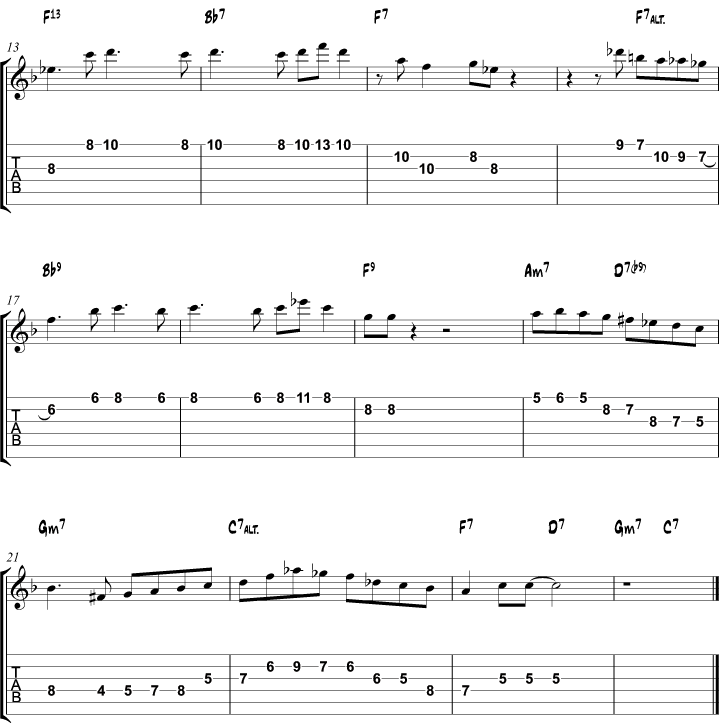 The first 8 bars use the F minor pentatonic scale, mixed with the major 3rd (bar 3). Mixing b3 and 3 is often used by jazz musicians to create a bluesy sound. One way to do this is mixing the F minor blues scale with the F Mixolydian scale. The blue colored notes in the F minor blues scale are "blue notes" (used in bar 6).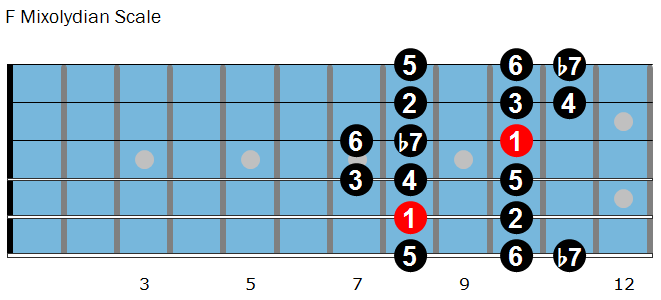 In bar 12, a gm9 arpeggio is used. You could also use a Bbmaj7 arpeggio to achieve the same sound: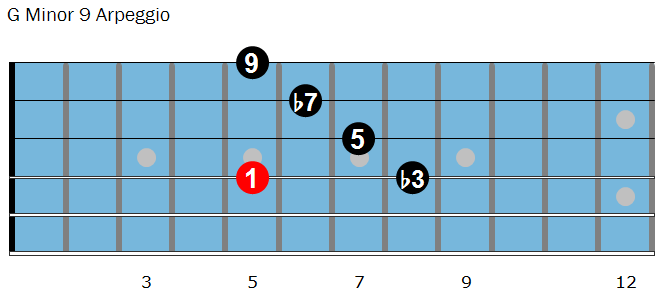 Bar 16 uses the B Lydian Dominant scale (= F Altered scale). B7 is the tritone substitute of F7 and creates an altered sound over F.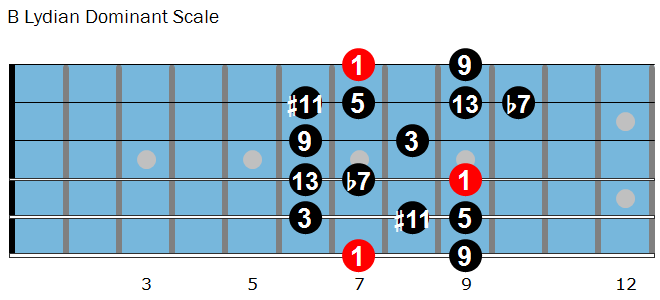 The classic lick in bar 20 uses the G Harmonic Minor scale over D7, creating a 7b9 sound: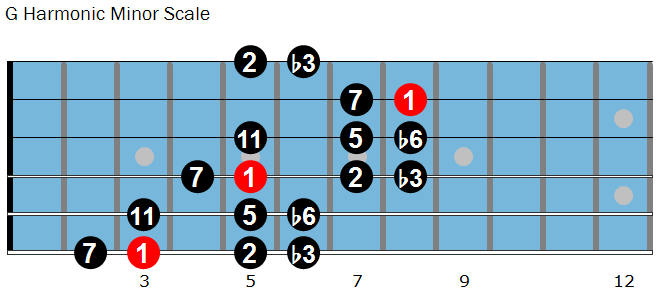 If you want to learn more about how to apply Wes Montgomery's style to your own playing, check out our ebook How to Play in the Style of Wes Montgomery.