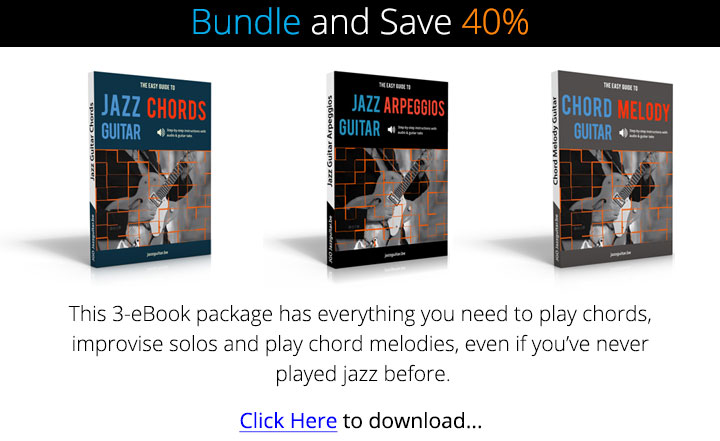 Guitarists love to jam on jazz blues tunes, they're some of the most commonly called jam tunes, and often sit well on the guitar. But, while many of us love to play jazz blues tunes, we often learn single-note melodies and move on from there.
While you may think that chord melodies are more suited for other jazz standards, that doesn't have to be the case. Jazz blues tunes can work well as chord melody arrangements, you just have to pick the right blues, and put it in the right fretboard position to make it work.
In this lesson, you learn how to play a chord melody to the jazz blues tune Tenor Madness. Tenor Madness was released in 1956 as the title track of Sonny Rollins' album Tenor Madness and is the only known recording of Sonny Rollins and John Coltrane playing together.
This lesson gives you a chord melody to play over a jazz blues at your next jam session, and you learn about chords and harmony at the same time.
After learning this chord melody, record yourself playing it and post a link in the comments section for people to check out.
Most importantly, have fun in the woodshed with this material!
Tenor Madness Chord Melody
Because this tune is written in 4-bar phrases, start by learning four bars at a time (or even 2), before playing the chord melody as a whole.
Go very slow at first. There are a number of jumps and chords that will challenge your technique, so the slower the better.
Once you can play each 4-bar section, bring them all together to form the chord melody as a whole.
If you're wondering about the chord shapes in this arrangement, they're mostly drop 2 chords with a few 4th voicings thrown in for good measure.
Drop 2 chords are great for chord melody arrangements in a band setting, as they outline the changes and stay out of the way of the bassist at the same time.
Backing Track
Listen & Play Along