Take the "A" Train, composed by Billy Strayhorn in 1939 and first recorded in 1941, was the signature tune of the Duke Ellington Orchestra. The title refers to the then recently opened A subway line that ran from Brooklyn to Northern Manhattan.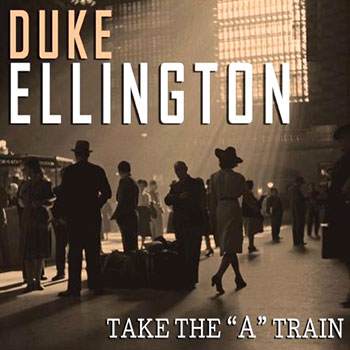 The chord progression of Take the "A" Train is loosely based on another song called Exactly Like You (1930).
The standard is in the key of C major and has an AABA structure. The Duke Ellington version modulates to Eb in the second chorus.
Take the "A" Train starts with two bars of C major (on bar 5 in the sheet music below, after the 4-bar intro), before going to two bars of D7#11 (the #11 is in the melody), which functions as a II7.
It is said that the first two melody notes over the D7 sound like a train horn…
The B section begins on the IV (Fmaj7) which is very common for swing-era jazz standards (see Stompin' at the Savoy and Don't Get Around Much Anymore).
The ending of the arrangement is very recognizable and is known as the "Take the A Train" ending.
Recommended listening:
Duke Ellington – Hollywood (1941)
Dave Brubeck – Jazz Goes to College (1954)
Ella Fitzgerald – Ella in Hollywood (1961)
Kenny Burrell – Ellington is Forever Volume 2 (1975)
Joe Henderson – Lush Life – The Music of Billy Strayhorn (1991)

Video & Guitar Tabs/Notation
Take The "A" Train - Jazz Guitar Lesson
Backing Track
Listen & Play-Along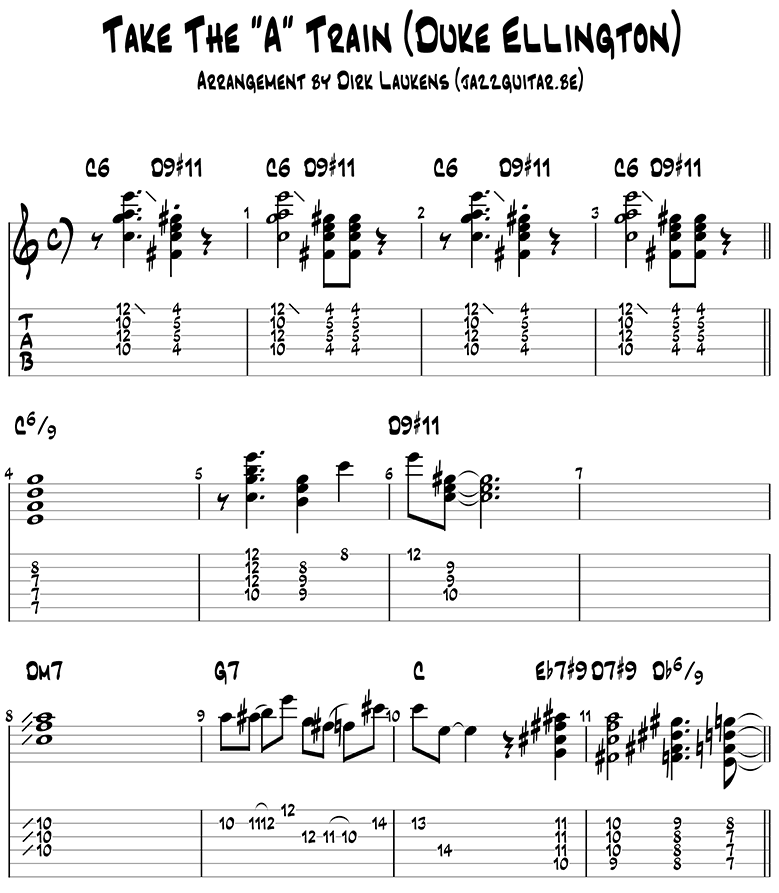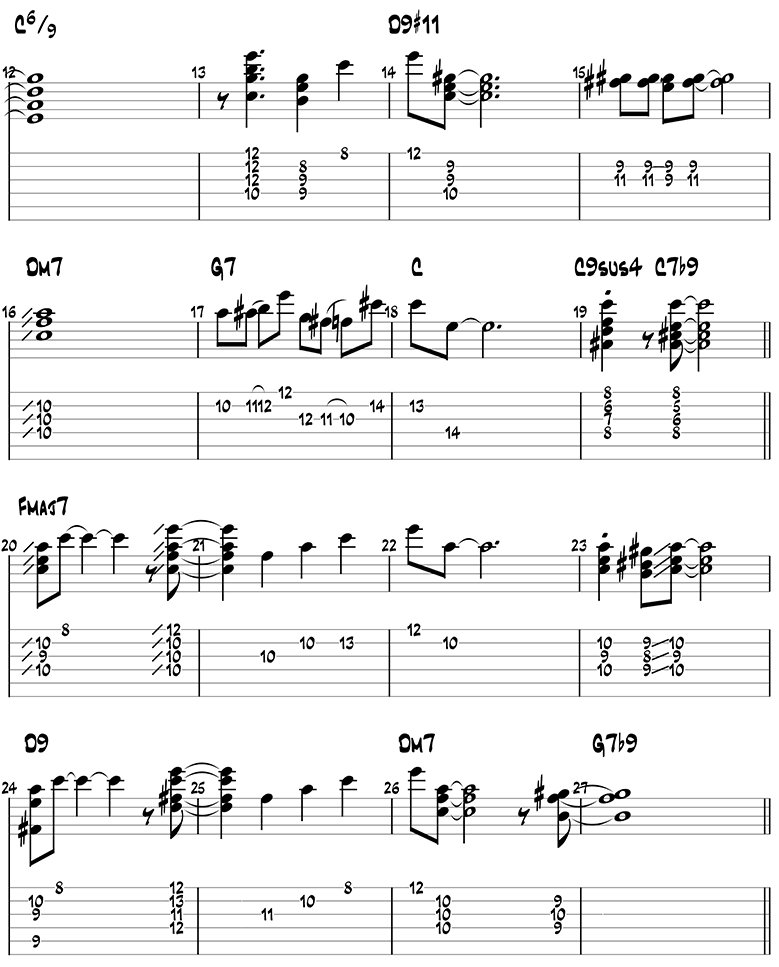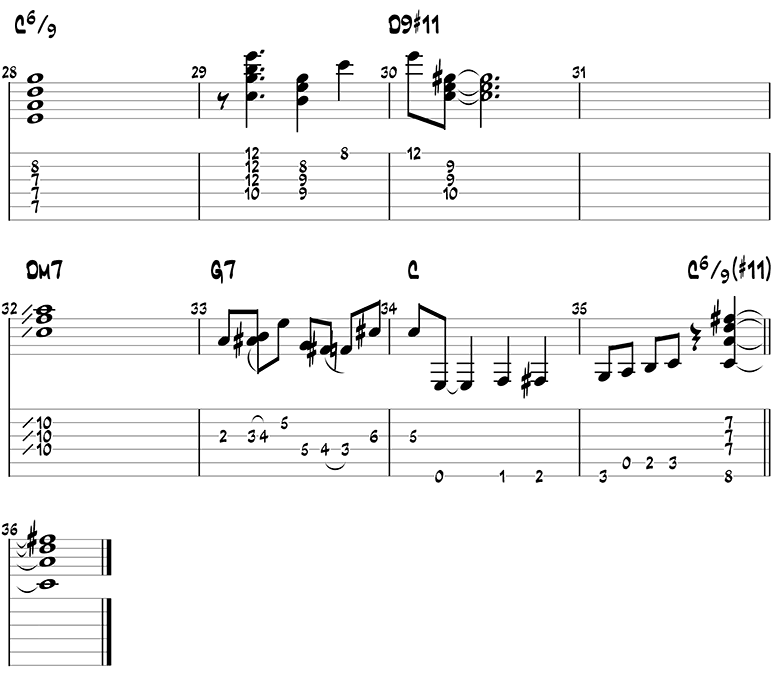 Take The "A" Train Guitar Pro File