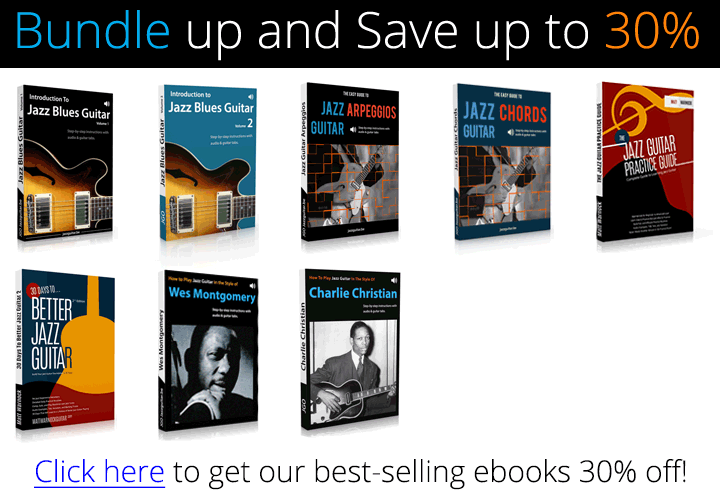 It's vital for any improvising guitarist to learn the relationship between chords and scales. However, sometimes it's interesting to change "scale-to-chord-thinking" to a more horizontal approach. A good way of practicing this is playing over a backing track with a drone, note or chord that is continuously sounded. Playing with a drone leaves room for finding out how notes and harmonies work in constant chord harmony. That way you can concentrate on finding the best sounding tones or experiment with different colors or style elements within the chosen key.
In this lesson you'll learn 6 exercises over a meditative drone with an E5 chord voicing. There's only two notes in the drone (e and b) so you can use different scales and chord types more freely.
Backing Track

Exercise 1 [starts at 0:03 in the video]

Bar 1 has an almost Celtic style ringing Emaj9(add4) chord with first and fourth finger spreads.
Bar 2's first four notes imply an Eadd9 chord. The next four notes form a F#add9 chord (from the E Lydian scale), that resolves into a Badd9 chord.
Exercise 2 [starts at 0:17 in the video]

This example is influenced by bebop and gypsy jazz. Two important things to keep in mind to get clarity and speed in this example are alternative picking and rest-strokes. The Main color of this example is E dominant 7.
In the first beat there is a Bm7 arpeggio followed by some chromatism.
From the third beat on, the notes come from the E Lydian dominant scale (also know as Lydian b7 and overtone).
After that, there is an E11 sound in first beat, followed by E13(#11).
Exercise 3 [starts at 0:29 in the video]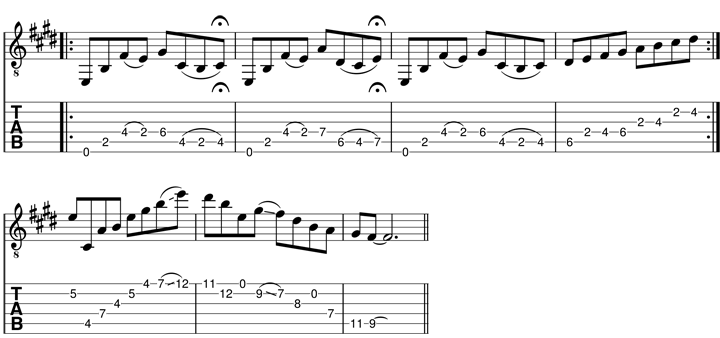 This example is influenced by Bach's lute music, but it moves forward to modern harmonies at the end of it.
The first four bars stay in the tonic E.
The fifth bar has a C#m7(b13) chord that is in this case a substitution for an Amaj9 chord.
The last two bars imply a B13 chord.
Exercise 4 [starts at 0:52 in the video]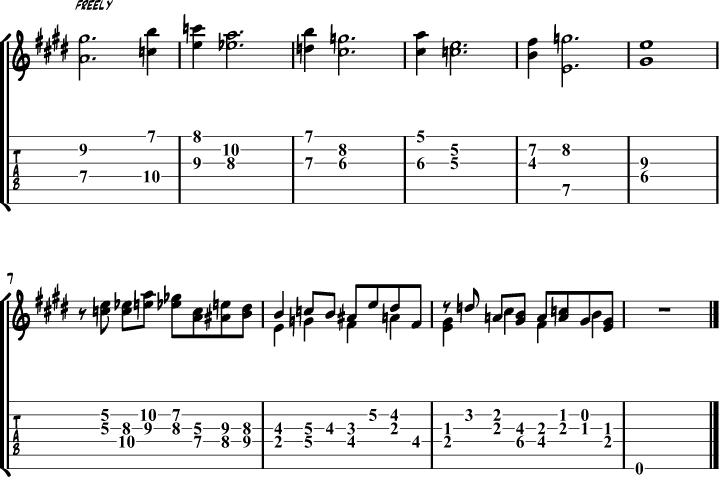 The Idea in this example is to make a choral-like two-part canon.
The first and second bars are in B13b9(sus4) world.
Bar 3 contains an E7 and A7 chord.
The fourth bar has an A major and A minor chord
The fifth bar B7 and E minor.
Bar 6 is E major.
The Seventh bar is mostly B7b9(sus4).
Bar 8 has a turnaround: E5, Gsus4 and G, F#7 and B7.
The 9th bar: E7, A, Am6 and E.
Exercise 5 [starts at 1:20 in the video]
This example is mostly in the E dominant diminished scale and consists of intervallic jumps and string-skipping.
Exercise 6 [starts at 1:32 in the video]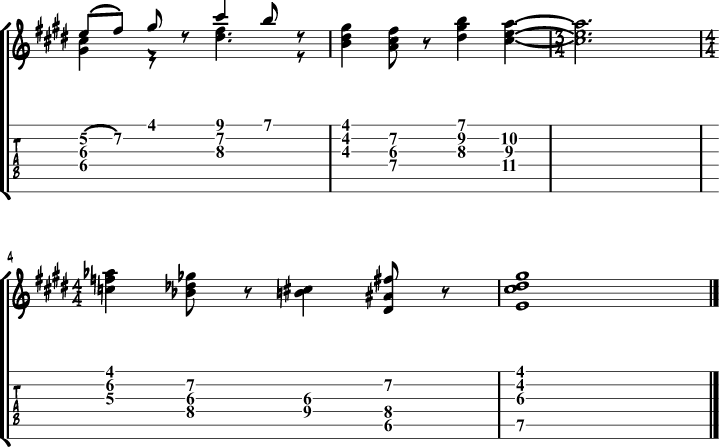 This example consists of three-part voicings in the E major scale.
The first bar has an Emaj7 chord with melody-line.
Bar 2 voicings: E major , F#m, Emaj7, A major.
Let us know what you think of this lesson by leaving a comment below…
About The Author
Mikko Karhula (born in 1981) is a Finnish guitarist and teacher who is mainly focused on acoustic guitar. His primary style is ethno music like Balkan and gypsy jazz. Mikko works as a solo artist and is part of several bands and projects. He has composed music for Finnish artists in many different styles and composes for solo guitar from jazz to classical. Make sure you visit his YouTube channel for more videos and lessons!