Arrangement & Music by Vince Lewis
Here's a chord-melody version of Amazing Grace, arranged and played by Vince Lewis.
Amazing Grace is a very famous Christian hymn. The music is a variation of the song "New Britain", which has a Scottish or Irish origin, the composer is unknown though. The lyrics were written by John Newton (England) in the 18th century.
Listen to the mp3:
Here's the sheet music with guitar tabs. A bigger version that you can print is available as .pdf here: Amazing Grace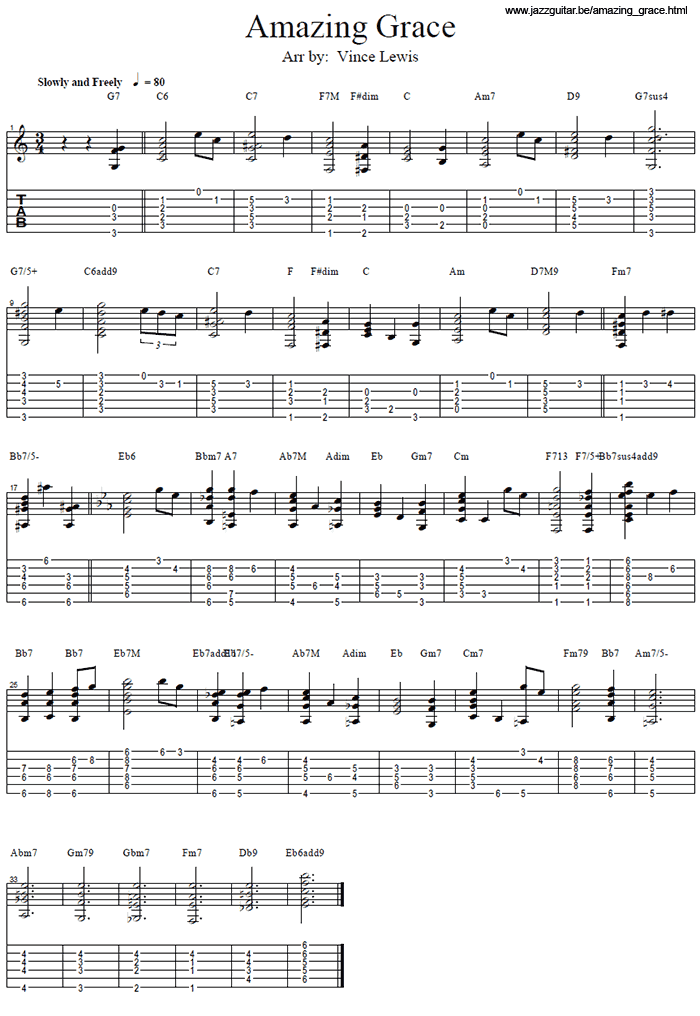 Did you enjoy this lesson?